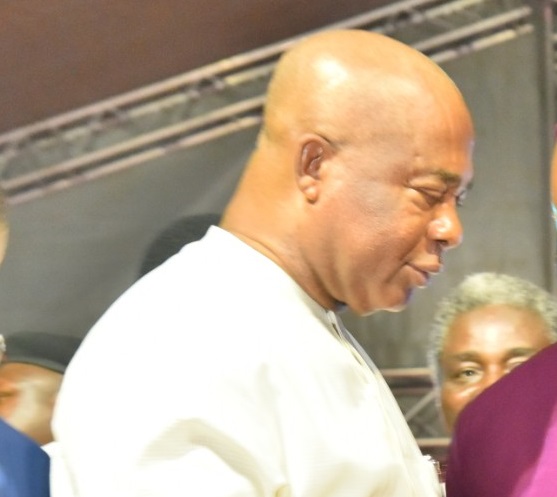 The first edition of  Imo state stakeholders meeting this year has ended with the adopted of  Governor  Hope Uzodimma for a second term
The motion to adopt Uzodimma  was moved during the 7th edition of the Imo Stakeholders forum held in Owerri on Thursday.
The stakeholders said they adopted Uzodinma as their preferred candidate in appreciation of the verifiable  landmark achievements recorded by his administration, through an open  and accountable system of governance.
Earlier  in his address at the forum,  the Imo Governor, presented  his score card to the  stakeholders where he outlined in detail the achievements recorded in every sector of the state's economy that included road infrastructural revolution, Education sector , Health , Agricultural, Industrial , Transportation, Information, Environment, Digital economy, Youth empowerment, among others.
He also outlined how his administration  addressed the anomalies in  the civil service  through automation of payroll system , embarked on retraining of workers to bring them up to speed with modern day public service skill, and recently approved promotion for all of them in November 2022.
Governor Uzodinma assured that he has come to work and not to steal or grab their money or property, as he challenged them to beam their searchlight on him and raise alarm if they find that he took anything belonging to the people.
Chairman of the occasion, Dr Paschal Dozie  said that the  Stakeholders forum is  very critical in the life of a government, stressing that they were  fortunate to witness the event as he pointed out that
"What is at stake  is Imo state. What is at stake is how do we help him achieve what he has for Imo. "
The forum comprises of notable Imo sons and daughters from across party lines and geopolitical zone.