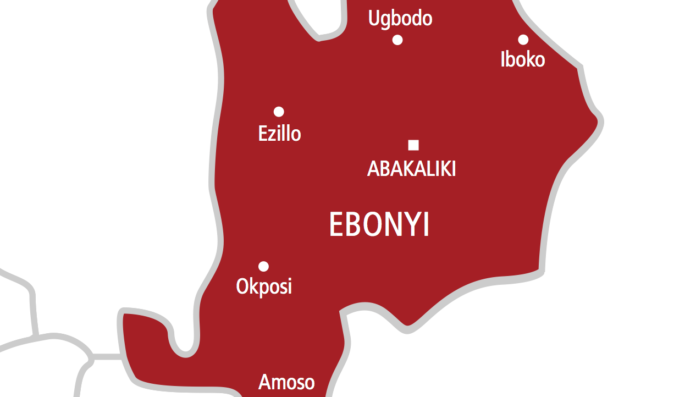 …Charges Security Agencies to Bring Perpetrators to Book
From Mba Nnenna – Abakaliki.
The Executive Chairman of Ebonyi Local Government Area, Barr. Prince Chinedu Uburu Wednesday condemned the unwarranted attack on the people of Ndiefi-Ishieke, Mbeke Community and appealed for calm as the matter is under investigation.
It was gathered that the attack which occurred in the early hours of 3:am last week Tuesday, displaced over 100 persons, 11 injured and several houses destroyed.
Speaking to journalists at his residence, Prince Uburu frowned at the incident and charged security agencies to ensure perpetrators are brought to book.
He described the incident as ungodly and calculated attempt to tarnish his good image, and called on the affected village to support government's effort to bring lasting peace in the area.
"I got a report of land dispute from Ndiefi village and I was made to know that the matter was already in the court, and I told them that I will not comment on the matter until the court gives their judgement."
"However, last week one Mr Sunday Edeh wrote to my office, that they were planning a burial, that they needed security to carry out the burial, immediately I minuted it to DPO, Ugbodo police station in charge of the jurisdiction.
"On Friday, on my way to the village, I got a call that there were presence of army officers in Ndiefi village, I was surprised because I had earlier on notified the DPO of Ugbodo and if there is any issue, my office should have been notified. But I didn't get any official notification neither by call or in writing rather someone from the village who should have my phone number to call if there's security issue called army officers without my knowledge.
" I immediately rushed to the village and discovered that they were invited by somebody from the village, after much interaction with the army officers they left, and I have to wait for a while to ensure there's no problem in the area before I left.
He added, " Since then until some Journalists started calling to tell me about what happened at Ndiefi-Ishieke, I did not get any information about skirmish again from the village. And I went to the police station to notify them about the incident and they alongside DSS officers went round the place to see by ourselves, it was a disheartening incident."
Meanwhile, Prince Uburu frowned at some speculations making the round which linked the attack to kindred dichotomy and warned against politicizing the ugly incident.
"I don't understand what those making kindred colouration over the inhumane action tend to achieve, they said the land was shared to villagers, the question is, that land was it shared to a particular kindred? And if that is the case why was other kindred equally affected?.
Reacting to the allegations of his involvement in the crisis, he stated that it was a cheap blackmail targeted at tarnishing his image. Adding, he derives no pleasure in hurting the lives and property of the people he swore to protect.
The Council Chairman, however appealed to stakeholders in the area to embrace peace as no Community developed under rancour and skirmish.