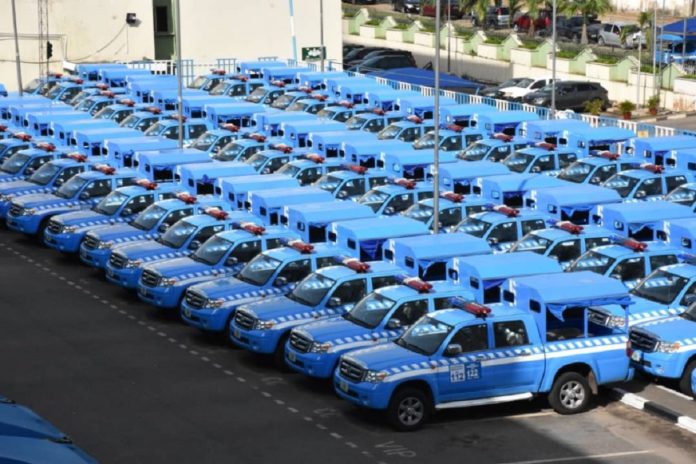 Loading ...
The Innoson Motor Vehicle Limited says each of its vehicles has 65 per cent Nigerian local content, making them indigenous brands and promoting the Made-in-Nigeria initiative.
Chief Arthur Nwandu, the Sales Consultant to the company, disclosed this to the News Agency of Nigeria (NAN) in Enugu on Monday at the ongoing 31st Enugu International Trade Fair.
Nwandu said that the company's stand was strategically positioned at the fair to exhibit the vehicles to the world.
According him, as at today, Innoson is the only indigenous auto-mobile producing company in Nigeria.
He said that the company had developed brands of vehicles in various designs, shapes and ruggedness to suit the Nigeria environment and many purposes.
"As far as Nigeria is concerned, Innoson is the only indigenous automobile company in the country.
"It is having over 65 per cent of all its vehicle parts sourced from materials locally found and produced in Nigeria.
"Apart from the aesthetics or beauty of the vehicles, these vehicles are very rugged.
"When you drive in them, the suspensions are very robust and their movements are very accelerating and enjoyable.
"Each of the vehicle brand has special feature that stands it out from any similar brand from any known automobile maker,'' he said.
Nwandu said that the interior and finishing of the vehicles "are superb, laced with best quality leathers and aesthetic touch."
NAN reports that the fair, holding at Enugu Trade Fair Complex, Golf Estate, organised by the Enugu Chambers of Commerce, started on Friday and would end on March 23.
The theme of the trade fair is: "Advancing the Growth of SMEs through Corporate Governance for Rapid Economic Development.''