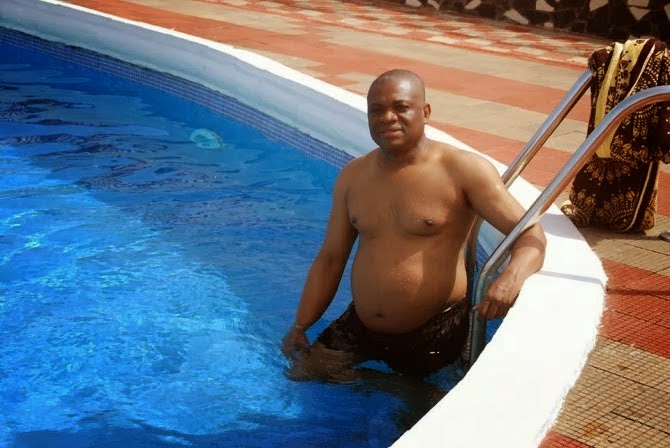 Member representing Aba North/South federal constituency in the House of Representatives on the platform of the Peoples Democratic Party (PDP), Hon. Uzo Azubuike has accused former governor of Abia state, Chief Orji Uzor Kalu of not leaving any legacy in his eight year administration of the state.
Azubuike who was speaking at an interactive session for National Assembly candidates in Aba, said; "If you move round Aba, you cannot see any legacy left by the former governor. He was governor of Abia for 8 years and he did nothing, yet he continues to attack those who are trying to correct the wrongs he did."
The lawmaker who is seeking re-election was reacting to a remark made by his PPA counterpart, Mascot Uzor Kalu who said that the state including its commercial centre, Aba, has degenerated under the watch of the present administration.
"Mascot Uzor Kalu is trying to deceive people about the situation of things. His brother was governor for 8 years and did nothing. Tell me one road he built in Aba that is still standing today. His immediate elder brother, Nnanna Uzor Kalu was the representative of Aba North / South at the House of Representatives for 8 years, did anybody hear him second a single motion, let alone moving one? Eight years before my coming, Aba was dead in terms of representation. Aba was not heard. This informed my slogan that Aba must talk. Everybody is now hearing the voice of Aba."
Attempts by the PPA candidate to force an apology from Azubuike failed to materialize as the lawmaker stuck to his words.
"We are contesting for an honourable position; I didn't expect to hear such words from Hon.Uzo Azubuike, and he has refused to offer apology," the younger Kalu lamented.