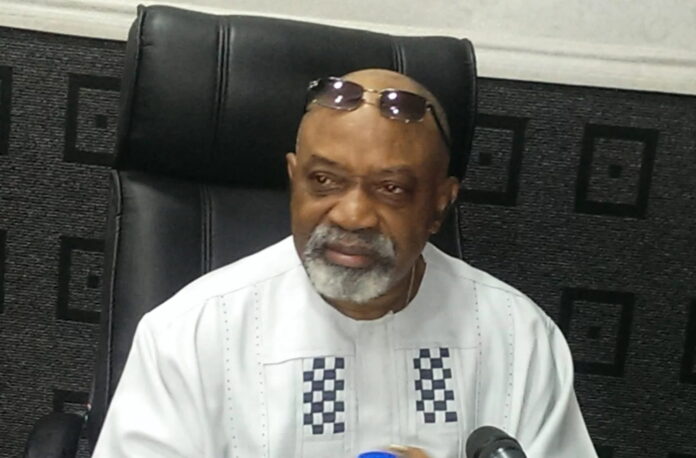 By Chuks Eke
Federal civil servants may have course to smile to the banks  from this January as soon as President Muhammadu Buhari graciously approves payment of their allowances.
Loading ...
Minister of Labour and Employment, Senator Chris Ngige who disclosed this to newsmen yesterday on phone, said that contrary to speculations that the federal government is proposing a salary increase for civil servants, the true position is that their allowances would be paid in full as soon as President Buhari approved the payment.
Ngige further disclosed that the workers allowances have been tabulated by the ministry and sent to the president for approval, adding that the issue of salary increase and remunerations for the workers would require a round table deliberation between the workers union and the federal government before any salary increase or adjustment could be effected.
Ngige noted that the idea of paying the allowances to the civil servants was muted as part of measures to cushion the effects of the current economic hardship in the country.
He described President Buhari as a kind hearted person who is always concerned about the welfare of Nigerians, which was why he directed all the ministers to go to their respective homes this Christmas season and distribute both cash and food items to the masses as part of measures to rehabilitate the less privileged ones in the society.
He mention second Niger bridge, Enugu/Okigwe/Umuahia/Aba/Port Harcourt expressway and renovation/upgrading of Enugu Airport, among other numerous developmental projects as some of the achievements recorded by the present Buhari administration in Igbo land, in terms of critical infrastructures.
"Buhari, as a person is humane and kind hearted but those who don't know him or who are not close to him will think that his is wicked. Having worked closely under him, I can attest to the fact that he is a responsible and trustworthy man", Ngige further stated.
Related