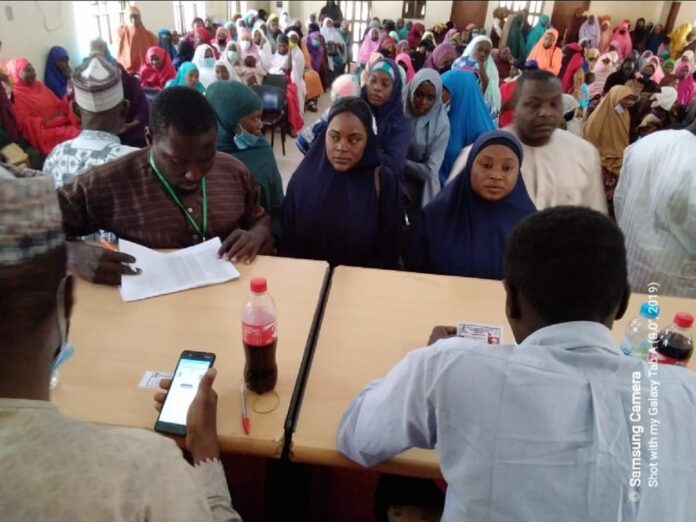 From Ahmad SAKA, Bauchi
Marshall Saddique Care Foundation (MSCF) a Non Governmental Organization has empowered no fewer than 20,500 vulnerable women from the 20 local government areas in Bauchi State.
Alhaji Salisu Barau, who spoke on behalf of the foundation at the flag-off ceremony on Wednesday in Bauchi, said over N30 Million micro grant was earmarked for the vulnerable women
He said the money is set aside to empower the women economically either to start or boost their businesses across the 20 local government areas in the state.
Barau said , the empowerment is going on simultaneously in all the 7 centers of the 3 senatorial zones of Bauchi South, Bauchi central and Bauchi North.
"The beneficiaries were drawn from each of the state's 20 local government areas, with each woman receiving N10,000,00 each.
"The Micro-grants provide disadvantaged and vulnerable women with a one-off, unconditional N10,000,00 cash to boost their household income generation.
"The empowerment will help reduce their vulnerability and meet their livelihood needs in their Communities," the spokesman said.
Barau said that the selection is done from the communities as they have better understanding and knowledge of the women.
"We are proud to continue this impactful programme and make a meaningful contribution to the lives of more women and girls in the state," he said.
He said the programme is continuing , saying in the past the foundation empowers men and women with life skills that will elevate them from extreme poverty.
Barau stressed the importance of the project in ensuring the empowerment of underserved women and youth in the state
He said the next empowerment Programmes would be for the youth to enable them to become self-reliant in their Communities.
Some of The beneficiaries Hajiya Amina Audu and Mrs Hauwa Alkali have extended their gratitude to the foundation for its commitment to the empowerment programme.
They, assured that they will use the money given to them to start their business or improve on the existing ones.