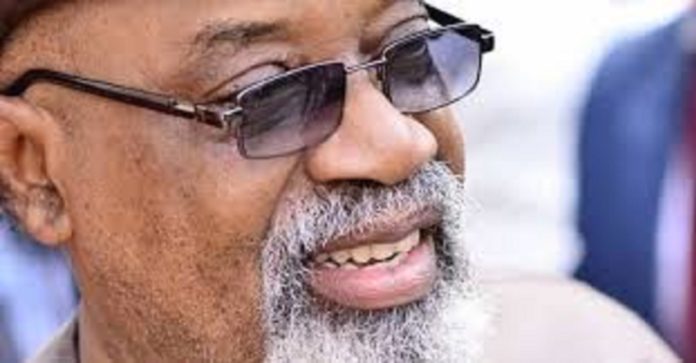 By Favour Goodness
Stakeholders of the APC in Anambra State has denounced Sen. Chris Ngige as the leader of the party in Anambra State pitching tent rather, with Sen. Andy Uba its gubernatorial candidate in the last concluded Anambra election.
Sen. Chris Ngige who has been making clandestine moves to remove the Caretaker Chairman of the APC in Anambra state, Basil Ejidike since the end of the Anambra Gubernatorial Election had scheduled a State Caucus Meeting at his resident in Asokoro on Friday the 10th day of December 2021 to coincide with the Anambra State APC caucus meeting fixed at the Sen. Andy Uba office at Maitama.
Close observers had stated that the attendance list for the event would determine who calls the shot in APC Anambra state.
The message sent out on behalf of Sen. Chris Ngige, by one Chukwuma Agufugo inviting people to the event read:
"INVITATION TO APC ANAMBRA STATE CAUCUS MEETING
Dear Sir/ Ma, you are by this notice informed and invited to Anambra State All Progressives Congress (APC) Caucus meeting holding thus;
Date: Friday 10th December, 2021
Venue: Sen Chris Ngige Residence, No 19 Justice Mohammed Bello Street Opp. Katsina Lodge Asokoro, Abuja.
Time: 6pm.
It's important that you attend and please accept my best regard.
Sign:
Chukwuma Agufugo Esq.
State Secretary."
Unsurprisingly, the meeting called by Sen. Andy Uba had in attendance 85% of the statutory members of the state caucus as outlined in the APC constitution alongside critical stakeholders.
Sensing that its meeting would be low in attendance, Sen. Chris Ngige hurriedly imported some local government Chairman of the APC in Anambra State to Abuja to attend the meeting and fill in the anticipated vacant space.
Despite this last minute effort to salvage his reputation, the Ngige meeting was largely abandoned as only less than 5% of the statutory members of the state caucus attended the Ngige meeting.
Chief George Muoghalu who has recently been frolicking with Sen. Chris Ngige had to quickly abandon attending the Ngige event when he learnt the meeting had flopped with very low attendance and that 14 out the 17 members of the Anambra APC State Working Committee had attended the meeting held at Sen. Andy Uba's office at Maitama
In other to save face, the group resorted to calling the meeting held as an "expanded executive meeting" whereas the publication for the meeting was for the state caucus.
Stakeholders of the party have consistently accused Sen. Chris Ngige as doing nothing for the party despite being a two term minister.
He has also been accused of colluding with the APGA and other opposition elements to betray the APC at every election.