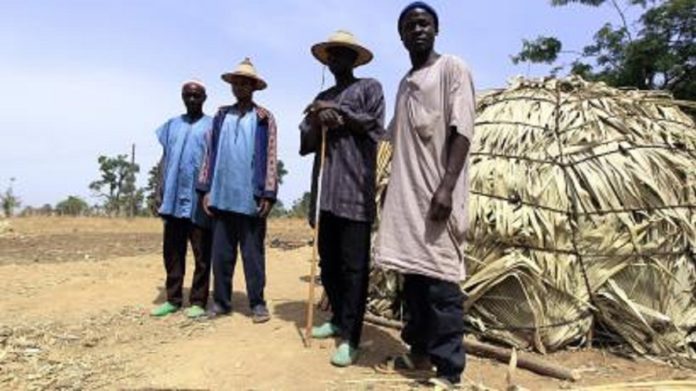 Suspected herdsmen Saturday attacked and killed two women, injured five others at Yelewata in Guma local government area of Benue state.
The herdsmen were said to have returned for a reprisal after some youth in the area had resisted earlier attack on a man who was on his farm.
Blueprint learnt that the killing sparked fear amongst residents who flee the community.
Chairman of Guma local government area, Mr Anthony Shawon, who confirmed the incidence said two women were killed in the attack.
According to the chairman, the herdsmen had attacked a resident of the area who was on his farm and inflicted serious machete cuts on him, but youth in the place who were nearby in an effort to rescue him also wounded some herdsmen.
He said the herdsmen, however, mobilised and returned Saturday with deadly weapons, but most of the men ran away leaving behind the two women who were unfortunately shot dead.
"I have heard that the herdsmen said one of the persons who sustained injury in their previous attack died, and that is why they returned for reprisal.
"But when the last attack took place few days ago and a woman and her husband were killed, soldiers came and the sector commander decided to impose a three-day curfew on the area.
"He said people should not go to farm and stay and home that is why most people in the area were complaining that they were being harassed by the soldiers," he added.
He said the wounded "persons were taken to a clinic in Daudu where they are currently receiving treatment."
Suspected herdsmen had few days ago attacked a neighbouring village and killed a pregnant woman with her husband.
When contacted, spokesperson for the Benue state police command, Catherine Sewuese Anene, confirmed the incidence but said she would send more details later.