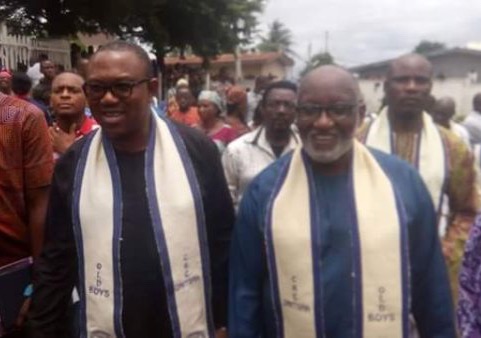 The 2017 gubernatorial race is gearing up and the players are rounding for the final lap to the Election Day. The tension and anxiety appears at a high mode as every nook and cranny of the State is canvassed for votes by candidates and their godfathers.
Loading ...
This is as information available to 247ureports.com indicates that a former governor of Anambra State, Chief Peter Obi and his choice candidate under the PDP [Peoples Democratic Party], Oseloka Obaze were booed by market women at the Umudioka market square in Dunukofia local government area, central senatorial district.
According to available information, the duo – Peter Obi and Oseloka Obaze – began their day on Friday September 29, 2017 at St. Thomas Parish Church in Azu Ogbunike where they had gone for the church service for the burial of Late Dame Eunice Efobi [93years].
The attendees at the church consisted of a broad variety of personalities including politicians from various political parties. The deputy governor, Dr. Okeke was in attendance along with the Governor's wife, Mrs. Obiano.
At the conclusion of the service, Bishop Efobi invited the personalities to his home for refreshments. As the personalities made their way into the home of the Bishop, Chief Peter Obi and Oseloka Obaze were sighted making their way to the exit into their waiting vehicles.
The exit seemed quick and odd, according to our source.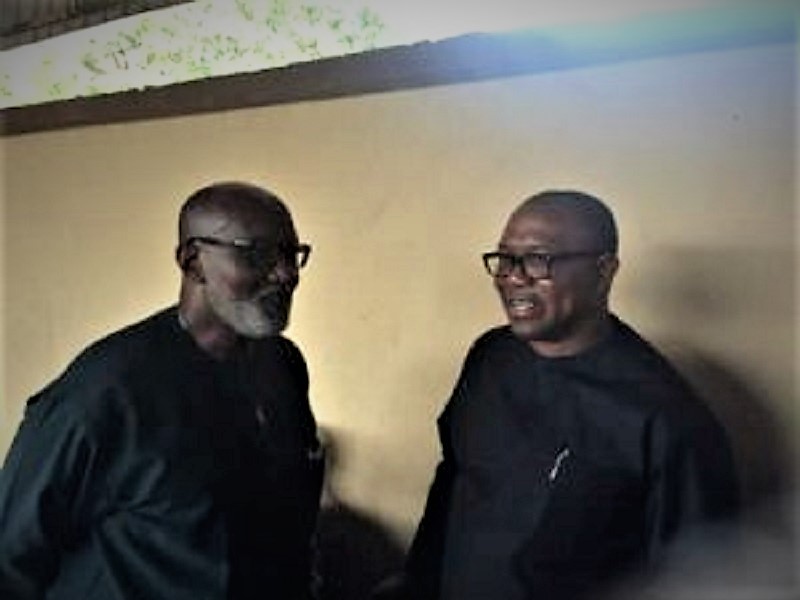 Spontaneously, youths at the church grounds began chanting songs of praises for the seating Governor Obiano. They songs called for the rejection of Peter Obi and Oseloka Obaze. The chants grew louder in decibels as Peter Obi and Oseloka Obaze quickly drove away.
From Azu Ogbunike, the duo drove to Umudioka market square. Both Peter Obi and Oseloka Obaze alighted from their vehicles and began distributing campaign paraphernalia along with N500 at Afo Igwe Umudioka market.
Interestingly, as the duo distributed their flyers and N500 note, a group of elderly women after having collected their flyer and N500 note turned to Peter Obi and asked him if he had forgotten anything at the government house in Awka. The women also asked whether the government house was made for one him. Amidst the question and exchange, the other market woman began shouting at the two men to go and leave them to sell their market. It was immediately followed by boos.
Peter Obi and Oseloka Obaze were quick to leave the area.
In talking to persons from the Oseloka Obaze camp, they pointed accusatory fingers at the APGA [All Progressive Grand Alliance] for being responsible for the activities of some hired crowd. They indicated that the boos were coming from hired persons placed by the APGA campaign team to hackle the Oseloka Obaze team at virtually every campaign stop.