AN OPEN LETTER OF APPRECIATION TO HIS EXCELLENCY, PRESIDENT MUHAMMADU BUHARI, GCFR ON HIS CRUSADE AGAINST CORRUPTION AND HIS  DIVINE INTERVENTION IN THE BONNY/BOMU ROAD BY HON. GEORGE FUBARA TOLOFARI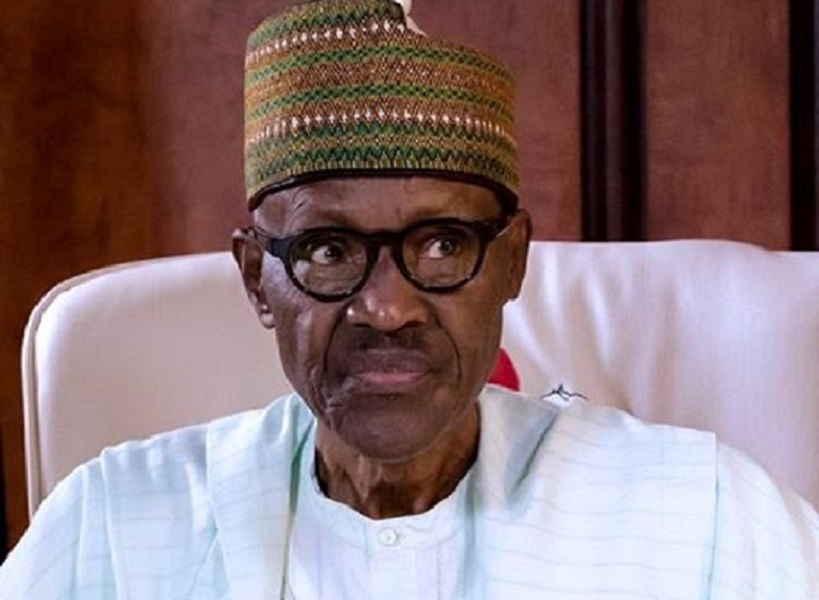 His Excellency,
Muhammadu Buhari, GCFR,
President & C-In-C Armed Forces,
Federal Republic of Nigeria,
Aso Rock, Abuja.
Your Excellency Sir,
Loading ...
it is with the uttermost humility and patriotic disposition that I am compelled to write this open letter to our beloved President of our dear Nation and the Leader of our great party,  All Progressives Congress (APC),  President Muhammadu Buhari  GCFR on this auspicious occasion of our Independence as a great Nation,  to express my profound gratitude on some of the following salient issues which have exposed him as the greatest God's gift to Africa particularly those of us from the Niger Delta Region.
I am glad to note, Your Excellency Sir, that your unflinching crusade on the fight against corruption has won Nigeria great respect within as well as international recognition beyond our shores. This is as against what we've had in the past sixteen years (16yrs) when corruption was instituted as a way of life in the polity. Very recently at the just concluded UN 72nd General Summit, world leaders attested to your impeccable character and astute personality and commended your sincere effort towards making the African Community a better place which propelled CNN to address you as the "African President". Most notable were the remarks from the former UN Secretary-General, Mr. Ban Ki-moon and U.S President, Donald Trump, who were quoted collectively affirming the position of the African Head of States during the last 29th Ordinary Session of the Assembly of African Union in Addis Ababa where their unanimously endorsed you (President Muhammadu Buhari) to champion the fight against corruption in the African Union. With this recognition our dear Mr. president, you are expected to lead the AU summit scheduled for 2018 entitled: "Winning the Fight Against Corruption: Sustainable Path to Africa's Transformation,'' All these recognitions affirm our position about your person and pledging their support to our National and Foreign policies/interests, thereby giving us more reasons to continually stand firmly by, with and for you.
With what you have achieved since assuming office as our President, we can now understand and appreciate why Rt. Hon. Chibuike Rotimi Amaechi insisted that we must follow you as the only tool that can salvage our nation from the mess that the country finds itself in the past years.
In this regard, we cannot fail to mention and appreciate Rt. Hon. Chibuike Rotimi Amaechi, Minister of Transportation and Leader of the APC South-South, who is now being referred to by his people as "The Lion of Niger-Delta Politics", because of his antecedents and propagation of your ideals, vision and principles amongst us. I sincerely thank God that I had the privilege to serve under this enigma and unassuming leader of our time (Rt. Hon. Chibuike Rotimi Amaechi) as the Transport Commissioner in Rivers State for the eight years he was in office as governor. Prior to that time, we were together at the Rivers State House of Assembly (RSHA) with him as speaker and also representing Ikwerre constituency and I, member representing Bonny constituency. We thank him for his continued support of your ideals and implementation of your vision for our nation particularly with the rail project which he is embarking on crisscrossing the length and breadth of Nigeria. Our leader, we sayTHANK YOU for trusting this Lion of Niger Delta Politics in such a way that your relationship with him is more like Father and son relationship which has become a study on how we should serve our leaders!
BONNY/BOMU ROAD:
Your Excellency, It was with great pleasure that we received the news of the signing of the Bonny/Bomu Road which many will say was long overdue given the economic relevance of the community to the nation and the importance of that road to the residents of those within the region including my humble self. I want to unequivocally render an unreserved appreciation to you, Your Excellency, for this show of concern, love, appreciation and strict adherence to our (APC) campaign promises, and most of all commitment to the good people of the South-South region since your administration assumed office. Indeed Your Excellency, you have shown true leadership cum statesmanship, not just expressed, but conspicuously put into action and giving the people firsthand experience of what democracy is and should be. In this, we say A BIG THANK YOU!
Mr. President Sir, it may interest you to know that you have just opened the gateway for economic growth and diversification of the economy of Bonny and its environs. Due to this laudable commitment you have made, there will be drastic reduction in boat mishaps which have taken the lives of countless people, old and young, and has barred many from coming down to engage in meaningful businesses for the benefit of those in the region and Nigeria at large for the fear of losing their lives and properties to pirates or boat mishaps. Industries have also gotten a gateway and coupled with the uninterrupted power supply enjoyed by residents and indigenes of the community, the improvement in the economy of our homeland will know no bounds. The list is endless. In all, Your Excellency, we say THANK YOU!
It will be recalled that this project has been on the drawing board for a very long time even before the Obasanjo's administration (1999-2007) which ushered in the democratic dispensation. This laudable project was revisited and re-awarded for over 24 billion naira at the time by governments and succeeding governments. Materials in most cases were taken to the site and hopes were raised, the entire Bonny and the people of Niger-Delta both home and in Diaspora applauded the government for having the people at heart and attending to their plights. We were so much excited knowing the kind of infrastructural development cum economic impacts this would make but it will interest you to know that until the very end of those regimes, what we saw was a mirage. This has overtime dampened the hopes of those who already had no confidence in government and its machineries and crippled the very essence of democracy since its dividends could not be felt by the ordinary people.
In 2007 came the administration of President Umaru Musa Yar'adua who also promised the people of that region to continue the project initiated by his predecessor but unfortunately was faced with the issue of militancy and the call for self determination by youths whose hopes and confidence in government had overtime been dashed. Thus, arms were resorted to as a means of drawing the attention of the Federal Government to attend to their pressing issues. Fortunately, President Yar'adua was able to find a temporal solution to this menace by his amnesty program pending when a lasting solution would have been proffered but unfortunately again, tragedy struck as he lost his dear life in 2009 while serving our dear nation Nigeria (May his soul continue to rest with his maker, Amin).
The era of arms and perennial damaging of oil pipelines was abruptly halted when former President Goodluck Ebele Jonathan was declared President in May, 6th, 2010, completing the remaining two years and contested in 2011 to run another four good years as President, making it a total of six years. All these while, our people felt relaxed knowing that at least "Our Brother" (as was/is the slogan used in blackmailing those of us who stood out to say no to ethnic bigotry and mediocrity) was "directly overseeing our affairs".
On the 24th, Feb, 2014, a delegation of men of repute, high chiefs from Bonny Island led by the Amayanabo of Grand Bonny, King Edward Asimini William Dappa Pepple, paid a visit to the presidential villa where the then President Jonathan promised the revered monarch and his cabinet of the government's commitment to re-award the contract which was awarded without proper or necessary conditional requirements met in the procurement contracts;  he assured them that given the fact that he is from the region, he would make sure that once the project was begun, it would be carried on non- stop until completion. Little did they know that they were being "smooth talked" and patronized. But how could they have known they were victims of deceit when their "Son", "Our Brother" was the commander-in-Chief and had first hand, the knowledge of the plight of his people, the major reason he was considered to be in that position. (dailypost.ng/2014/02/25/jonathan-decries-progress-n24bn-bodo-bonny-road-project/).  Recall also that while as governor, Rt. Hon. Chibuike Rotimi Amaechi had severally offered to take up the road project linking Bonny to other cities using state funds with the federal government signing documents agreeing to refund the state government upon completion, but former president Jonathan deliberately ignored those calls for reason(s) we are yet to fathom.
Your Excellency sir, you have shown maturity and exhibited marvelling passion for which we have known you since your days as Governor of Northern state, 1975-76, petroleum minister in 1977, Head of State, 1983-85 and today as the President of the Federation of Nigeria .The only thing that has changed is the title 'General' but otherwise, you have maintained a high level of discipline and commitment to your promises.
NLNG TRAIN 7:
Your Excellency, while appreciating you for your campaign promises which you have and are presently fulfilling, we want to also remind you of those you are yet to fulfil and also bring to your table another pressing need of the Niger-Delta region which is the Nigeria Liquefied Natural Gas (NLNG) Train 7.  Again, there was need for former President Goodluck Jonathan to sign into action the construction of Train 7 natural gas project by NLNG but as usual, President Jonathan turned deaf ears and blind eyes to that request knowing full well its impact to the people of the community, Rivers State and Nigeria at large. Indeed, that project if commenced, has the capacity to employ over twenty five (25,000) thousand workers. Instead our "brother " deliberately refused to mandate the carrying out of the project but moved it to NLNG Brass, insisting that, that of Brass in Bayelsa must first be functional before anything can happen to NLNG Bonny.  Despite several calls and courtesy visits to president Jonathan by men of great repute from the region, he turned all down and in the end, both the expected Train in Brass and the anticipated Bonny project are on a standstill even till today. This has caused unemployment and its attendant vices, youth restiveness, proliferation of small arms, robbery, militancy, vandalization of oil pipelines, wanton killings, unwanted pregnancies and other crimes and atrocities one can think of are now presently rife in our communities. It is saddening and disheartening to say the least when we imagine what will become of our society should this situation, both cause and consequence, be allowed to remain. Ordinarily, all these would never have been the case had these youths been gainfully engaged.
Your Excellency, without gainsaying, it is evident that you are more of a brother to us than any other President ever was. Permit me to borrow the words of my Leader and friend, Rt. Hon. Chibuike Rotimi Amaechi, when he said "your brother is one who has you at heart and stands for you at all cost". Indeed, that is the position and there are no two ways about it for which reason sir, we are bringing this NLNG Train 7 project before you with full and undivided confidence that it will be attended to with almost immediate effect given your precedents.
Mr. President, we want to at this juncture reiterate our support for you now and always, pledging our total loyalty & support to collectively combat corruption to a standstill, God willing. We will continually pray for God's wisdom upon you as you pilot the affairs of this nation towards bringing into reality the Nigeria of our dreams. May God bless you and may God bless the All Progressives Congress (APC), as well as well meaning Nigerians. Not failing also to constantly put our detractors in prayers for a change of heart towards the success of this Nation.
God bless you Your Excellency, President Muhammadu Buhari, GCFR!
God bless the All Progressives Congress (APC)!!
God bless the Federal Republic of Nigeria as I wish her happy independence celebrations!!!
Signed:
Hon. George Fubara Tolofari
(Former Transport commissioner, Rivers State, Nigeria)