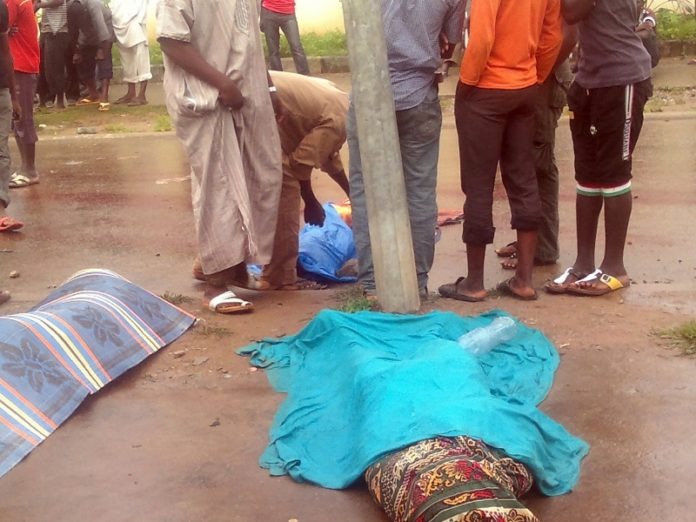 The Nigerian Human Rights (NHRC) Commission in Abuja Monday afternoon indicted the
Nigerian Army, the Directorate of State Security, DSS and the Attorney General of the Federation saying they had "no credible evidence" to tag the eight youngsters killed last September in the Apo District of Abuja as agents of the Boko Haram terror group.
In an 83-page final report and decision, NHRC said, last September 20, an army-DSS detachment stormed an uncompleted building in the Apo/Gudu district of the Federal Capital Territory for a presumed operation to flush out a Boko Haram sleeper cell.
The security forces claimed at the time that over 100 inmates of Boko Haram fighters led by one Suleiman were hiding and coordinating an attack on Abuja from the building, and had buried arms at the nearby Gudu cemetery.
After a 30 minutes military operation at the Apo building, seven of the inmates were killed, one later died in the hospital, while four were arrested and later detained. Some of the inmates escaped during the operation while some of the arrested inmates were "expelled" and asked never to return to Abuja.
In its report, the NHRC said it investigated the contending claims and based its resolutions on two questions:  whether security forces applied proportionate force to the alleged threat and whether those killed were lawfully denied their lives.
The NHRC slammed the security agencies for their argument that the victims were Boko Haram combatants. It said there is "no credible evidence" to reach such a conclusion and for that reason, the victims remain in the face of the law, "protected civilians" under the Geneva Convention act that governs the rule of law.
The NHRC also rebuked the security forces for being trigger happy, saying their testimonies of "self-defence were inconsistent and could not be accepted."
Security forces acted without proper amount of case in the prevention of death, said the NHRC, describing the killings as unlawful violations of right to life of the deceased.
Still on the question of proportionality of force, the NHRC said not only did security agents violate the right to life of the victims, even the survivors suffered non-lethal violations of right to life, physical integrity and livelihood.
The Army, DSS and the Attorney General's office were asked to pay N10 million to each of the deceased family and N 5million to the 11 injured youth.
Regarding the order to banish some of the youth from Abuja, the NHRC said the security forces had no legal backing to exclude or internally banish citizens.
The NHRC gave two months to the three agencies to review and harmonise rules of engagement governing the operations of security agencies and bring them into compliance with international standards governing armed conflict.