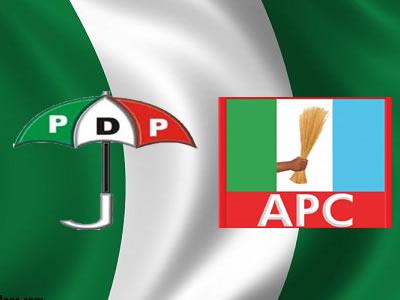 Stakeholders of the defunct Congress for Progressives Change (CPC) in Adamawa State said they did not defect with Buba Marwa to the Peoples Democratic Party (PDP).
Speaking at a meeting of stakeholders from the 21 local government areas of the state yesterday in Yola, former chairman of the party, Alhaji Ibrahim Waziri, refuted claims that they joined Marwa in the PDP.
Marwa had on Sunday defected to PDP over alleged marginalization of his group.
But Waziri said although Marwa has the right to decamp to any political party of his choice, the impression he created about his influence on a large number of APC members was misleading, hence the need to put the records straight.
A stakeholder, Alhaji Suleiman Abdullahi, explained that the All Progressives Congress (APC) remained intact, saying Marwa's departure would not affect its chances at the polls.
Similarly, a youth leader, Alhaji Mustafa Salihu, said the reasons given by Marwa for his defection were flimsy and selfish and as such could not convince the youth to join him, calling on Marwa to apologize to APC leadership whom he accused of marginalizing him.
"In fact, we gave Marwa one week to apologize for wrongly accusing our party leaders or else we will expose him", Salihu said.