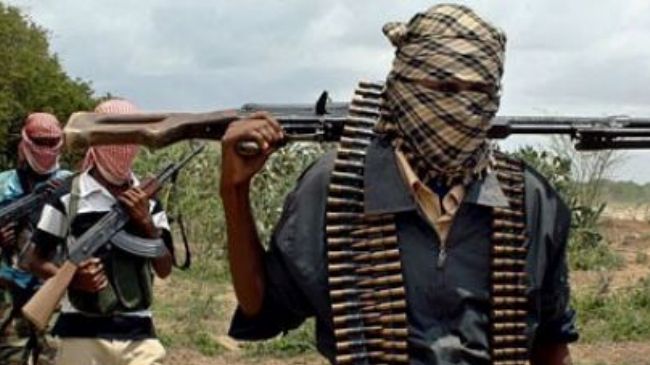 The house of Hamza Adamu, an account officer with Media Trust, publishers of Daily Trust, Weekly Trust and Sunday Trust newspapers was one of numerous residential houses of civilians that were burnt in Maiduguri on Friday by suspected members of the Boko Haram.
Our correspondent reports that besides killing many people, the rampaging attackers burnt many houses and personal effects of residents at Fouri, a settlement close to the Giwa Barracks which was turned to a theatre of war between troops and Boko Haram insurgents.
Narrating his ordeal, Adamu said he was left with nothing but expressed gratitude to God for sparing his life and that of his pregnant wife.
"When we heard the sound of bomb blasts around 7am on Friday, all of us got confused. In fact, my wife went her way and I went my way.  I ran from Fouri to Mafoni, a distance of more than 10 kilometers, looking for safety. My wife equally ran but was picked by some of her friends who saw her exhausted and panting.  It was much, much later that I found her.
"We lost everything in the house, including our clothes, electronics and some vital documents like our credentials. Our joy is that we are still alive. Many innocent people were not this lucky," he said.
Our correspondent reports that many families that lost their homes in the Friday attack are now living with their families and friends elsewhere. They called on the federal and Borno State government to assist them.