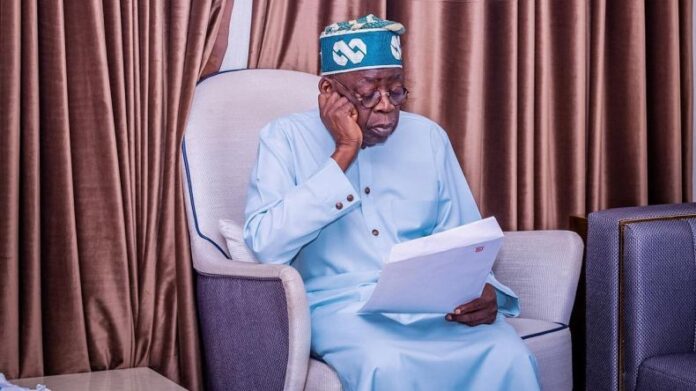 BY SULE TAHIR
An APC Chieftain from Ningi in Bauchi state, Alh. Ali Dogarai Ningi has advised president elect Asiwaju Bola Ahmed Tinubu not to engaged the services of failed personality in his administration.
" For our President elect to succeed in office effectively, we advise him not to include failed and corrupt people in his cabinet" This are the wordens of Dogarai Ningi.
Dogarai drew the attention of the president elect that all the sycophants from the outgoing regime of President Buhari's eight year's are corrupt waggons, who looted the country's treasury and failed in their respective offices, whose aims was to persuits their selfish agenda, since they are less concern on the progress of the country situation which we will not allow, and vows to fought with all sense of reasonings.
According to him such disgruntled enemies of progress their mission was nothing short to derail Tinubu from his good ideals in scouting for credible personnel in forming his cabinet.
To that effect we are calling on Asiwaju in seeing that only credible and committed personality are choosen as cabinet members this time around since we are fed up with public embarassment with failed and abstract representation, said Dogarai Ningi.
Speaking with our correspondent on telephone conversation also advise President elect Tinubu to probe the outgoing APC administration of President Buhari as it was full of looters of public treasury, and failed people with failed missions.
"For the sake of prosperity and progress of our deer nation, I Ali Dogarai Ningi I am calling on president elect, Tinubu to as a matter of urgency to probe Buhari's eight years of leadership and tried all the rotten eggs who served and found wanting if at all we are really serious in fighting corruption in the country"
Similarly he urged the president elect to restructured EFCC, ICPC so as to entrench public trust, confidence and transparency..
"EFCC, ICPC and our judicial arms of government must be overhaull to ensure effective service delivery. Judiciary must be properly fix and cleanse of corrupt judges amongst all tendency's in denial of public confidence and interest as last hope of the common man in safeguarding his personal rights where he feels cheated, and not a centre of corrupt malpractices in all ramifications".