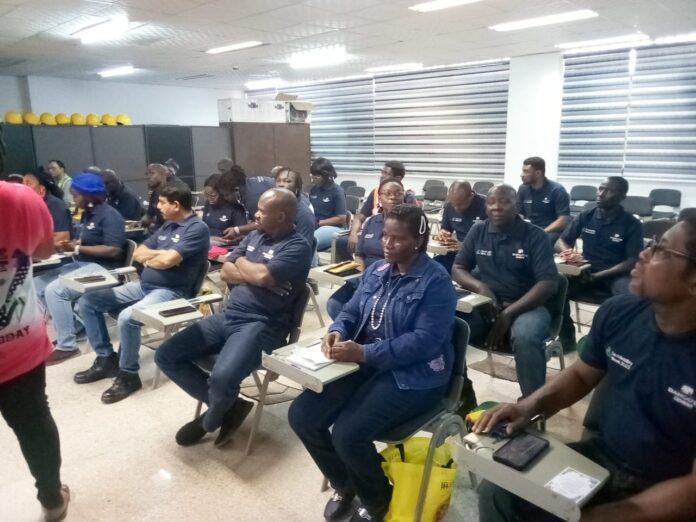 From Ahmad SAKA, Bauchi
Director of the Dangote Cement Plc, Obajana Plant, Mr. JV Gungune has said that sharing requisite skills and knowledge as well as gender sensitivity are at the heart of the sustainability plan of the Pan- African conglomerate.
A statement from Dangote media team said Mr. Gungune who was speaking to mark this year's Global Sustainability Week in Abuja at the Dangote Cement Plant Obajana said sustainability is only possible when key knowledge is shared and when all the genders are incorporated in the entire production process.
He described the Dangote Cement Plc as gender sensitive, and a place to work for both the present and the future generations.
According to the plant Director, the company has contributed enormously to its physical and social environment in line with global sustainability agenda.
The company also used the opportunity to present awards to some of the Sustainability Champions who have volunteered to serve over the years.
Speaking, chairman of the planning committee Mr. Mr. Ohimain Unuigbe said the theme for this year's programme is: People, Planet and Profit.
He said the company takes the physical environment, the social milieu and good corporate governance seriously.
Mr. Unuigbe said the significance of sustainability plan was to "enjoy today without destroying the future."
Speaking in the same vein, Mrs. Temitope Akindele said the company is also promoting Nigeria's bid to reduce carbon emissions as Pan-African Cement Company.
She added that the Dangote cement Plc is an ardent promoter of bio-diversity, as thousands of trees are being planted by the company.