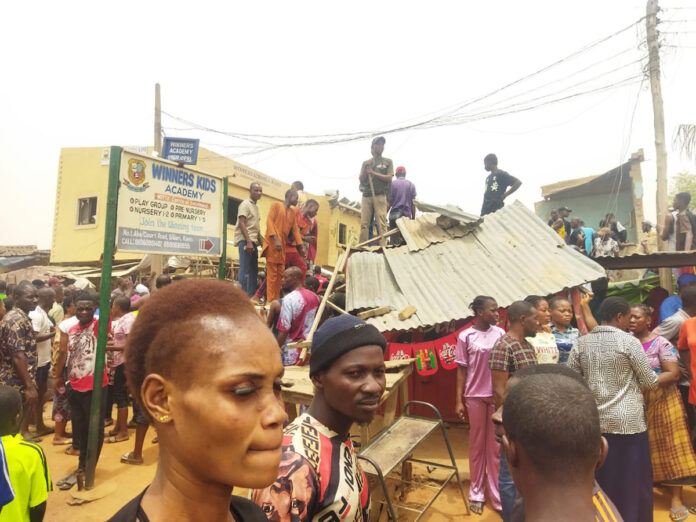 The Chief of Air Staff, Air Marshal Isiaka Alao and Commissioner of Police Kano State Police Command has been asked to throw in the towel for his inability to manage the Nigeria Air Force as an effective air command that can meet the current challenges of the insecurity in country.
The NIgerian Consultative Forum (NCF) made this call in Abuja,Federal capital territory Tuesday when they briefed newsmen over the killing of six children in Kurebe, Shiroro Local Government Area of Niger State recently and Aba road, Sabon gari, Kano state allegedly by a suicide bomber Sabon Gari Kano both states respectively.
The chairman of NCF, Dede Uzor A Uzor who addressed journalists queried the rationale behind a trained officers missing their target and bombed innocent children in which six of them were killed and several others sustained different degrees of injury.
The children were said to be returning back from where they went to fetch water from a motorised borehole.
Some people have however condemned the unfortunate killing, alleging that it was purely sabotage, while others disagreed stating that it was a mistake on the part of the pilot while an alleged suicide bomber detonated a bomb near a house where many school children were housed and about 9 citizens including the alleged bomber was killed
But Dede Uzor doubted that it was accidental, saying that there was no way a trained military pilot can make such grievous mistake.
NCF however, said whichever way the air force authority cannot exonerate itself in the unfortunate bombing and killing of innocent children and presently, they are yet to make public apology to the families of these children or by Air Force authorities visiting the families which lost their children
They said this was not the first time this was happening, stating that some years back an air force pilot in the North East bombed a refugee camp, believed to be predominantly populated by christians where several people were killed.
He said it was not enough for the hierarchy of the NIgerian Air force to punish the pilot if they ever did but the leader of the NIgerian Air Force should also be made to resign his position.
Dede Uzor said the major problem with NIgeria is that our leaders are not forced to resign their position when they are found wanting.
He said if this had happened in other clime, by now many top hierarchy of the NIgerian Air force would have voluntarily thrown in their towel for their incompetence or many heads would be forced to role.
But in Nigeria, he said, it is not so as people who are grossly incompetent were allowed to continue in office when things went wrong because we celebrate incompetence and unprofessionalism.
He called on the IGP to immediately redeploy the Kano State Commissioner of Police for incompetence, gross misconduct and abuse of office,the CP are yet to visit the scene of the alleged bomb explosion but has concluded that it was not suicide mission, citizens and teachers in the school has openly rejected the CPs position that it was a clear case of suicide mission.
Eye witnesses also maintained that there's no Gas factory near the school or smokes that would be emenating as a result of gas explosion.
19th May 2022