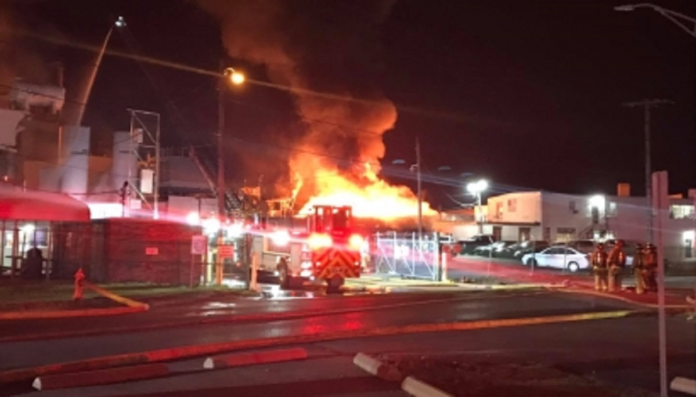 …looters go berserk, steal phones at fire scene
By CHUKS EKE
No fewer than six persons sustained various degrees of injuries yesterday at Obosi, near Onitsha, when fire gutted a paint factory in the area.
However, owners of the factory known as Citizens Paints said they have not yet ascertained the actual number of casuallties aa at the time of filing this report but confirmed that all the injured persons who were mostly workers in the factory had been rushed to nearby hospitals for medical attention.
The company's Accountant, who was simply identified as Smart, told newsmen that neither the cause of the fire, nor the actual cost of losses were not equally ascertained as at the press time, even as he lamented that looters cashed in on the fire incident to steal phones and other valuable properties they found inside the compound during the raging inferno.
He therefore asked the workers to home for the day and report for normal duty the next day as according to him, the inferno would not stop production since it was only one warehouse that was burnt before the arrival of men of the state fire service who quenched the fire before it could extent to other warehouses.
He prayed for the survival of the victims of the fire incident who were rushed to the hospital. Some of the workers to spoke to newsmen on anonymous condition, said the fire started with an explosion from the warehouse and burnt chemicals used in making paints and paint containers of various sizes before the arrival of the fire service men.