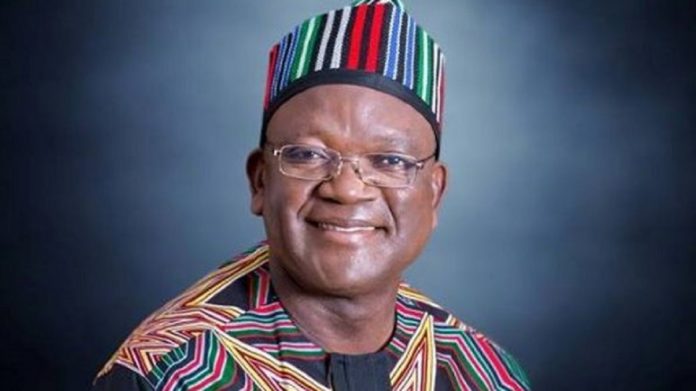 From Msurshima Andrew, Makurdi
To be able to tackle the magnitude of attacks in Benue State and the height of insecurity, a governorship aspirant in the state, Mr. Paul Angya has said the state needs someone with his military training to take over the leadership of the state from the incumbent, Governor Samuel Ortom come 2023.
Angya who is aspiring on the platform of the Peoples Democratic Party (PDP) said the rising cases of insecurity in the state has decimated the number of the state's population leading to a sharp drop in food production by over 50 percent.
He therefore said "Benue needs someone with security training and experience to take over from Ortom in 2023 in order to sustain the security measures that his administration had put in place to checkmate insecurity in the state."
While stressing that the attacks on Benue communities by Fulani herdsmen must not be allowed to continue, Angya said he has been trained by the Federal Government on security at the Nigerian Institute of Security and will bring his experience to bear on the leadership of the state.
He stated that by virtue of the training he has received as a Fellow of Security Institute, he has the requisite expertise to tackle the current challenges confronting the state.
Angya who stated this while speaking to members of the Correspondents' Chapel in Makurdi, on Monday, lamented that on a daily basis, the state experiences one form of insecurity or the other, particularly from herdsmen.
The situation, he said have affected food security, as farmers are no longer able to go to their farms.
Angya, a former Director of the Standards Organisation of Nigeria (SON) and also a Fellow of the Nigeria Institute of Security lamented that Benue has not been so tested as it is in recent times.
He therefore commended Governor Samuel Ortom for enacting the Open Grazing Prohibition and Ranches Establishment law assuring that he would build on the already existing structures, if given the opportunity to lead the state come 2023.
Angya lamented the state of Federal Government roads and the dearth of industries in Benue, saying he would liaise with the Federal Roads Management Agency (FERMA) to ensure they close the gap created by its lackluster performance.
On industries, Angya said part of his blueprint titled: "The new deal" has mapped out plans for the generation of electricity, as part of measures to revive ailing industries in the state.