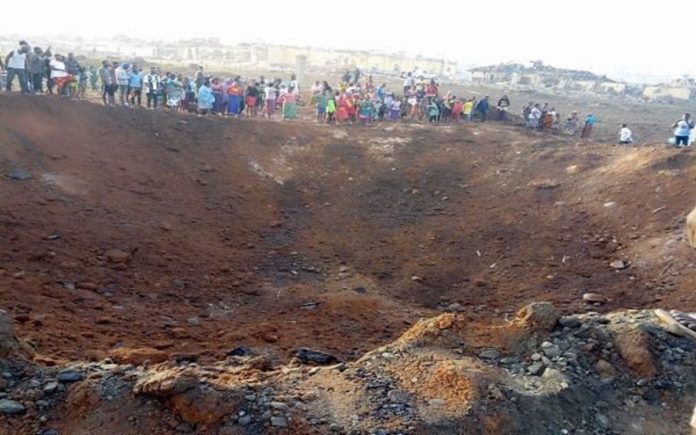 Over 50 houses, including a church, have been destroyed by a bomb that exploded at about 12midnight at Eleyewo in Akure North local government. And terrorism is suspected. This is as a security source indicated that the notorious Boko Haram group had arrived the South West region and had set up terror cells in the regions.
According to reports the bomb was conveyed by a lorry to Owo when unexpected fire erupted causing the men ferrying the bomb to an unknown location to abandoned lorry. Moments after, the lorry exploded. The explosion according to witnesses was loud and earth jolting.
It resulted in immediate damage – creating a large crater.
Security operatives have since condoned off the area. But the sources near the center of investigation point to the activities of Boko Haram. They indicate the Army Chief, Buratai was revealing National intelligence when he told the nation recently following the attacks in Borno – that Boko Haram had already set up cells inside Lagos and neighboring south west States.
The latest explosion will mark the second unexplained incident in the south west.
Stay tuned