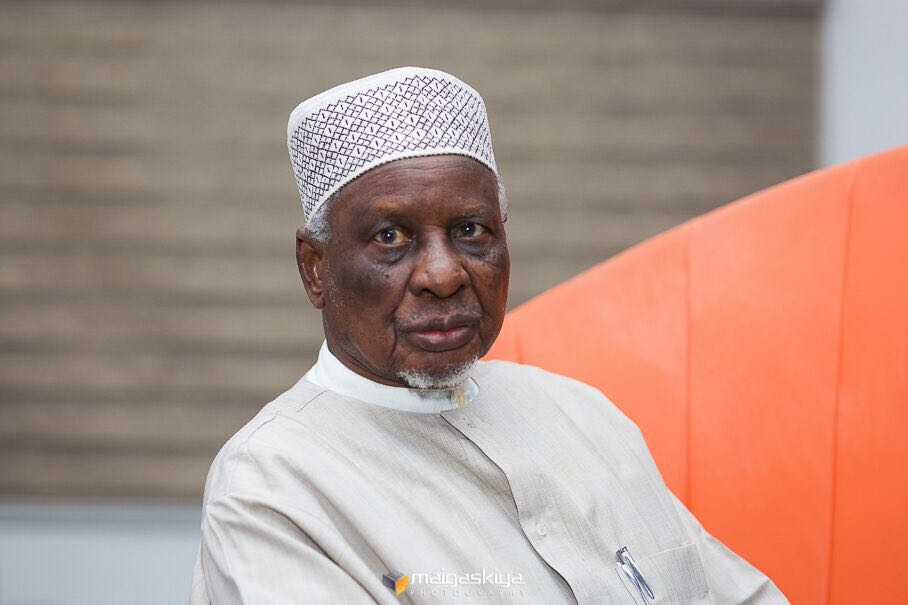 Elder statesman and foremost northern leader, Alhaji Tanko Yakasai on Monday in Kano declared that the just concluded governorship elections in Bayelsa and Kogi states did not meet the requirements of a viable democracy.
Yakasai who spoke from his Yankaba residence in Kano also called for immediate reforms in Nigeria's political system, expressing fears that elections in Nigeria will not be any better if action is not urgently taken to establish standards that will ensure viable democracy.
247ureports.com reports that the All Progressive Congress (APC) recorded landslide victories against the main opposition Peoples Democratic Party (PDP) in Bayelsa and Kogi states.
According to Yakasai, "there are three important pillars upon which democracy survives. One of those pillars is vibrant, strong and independent political party system.
"Political parties ought to be controlled by the members; but in Nigeria today, the story is different.
"The second pillar is the electoral umpire—that is the Independent National Electoral Commission (INEC). If the organization responsible for organizing election can be manipulated, then the whole system is shattered.
"The third pillar is the judiciary. The judiciary should have integrity. The judiciary ought to be controlled by men of integrity. Today in Nigeria, I do not think such is happening."
Yakasai who was Political Adviser to former President Shehu Shagari of blessed memory, said he was not sure of a credible election in Nigeria in the nearest future if nothing is not done to rebuild the three pillars of democracy as he identified.
According to him, for democracy to strive in Nigeria, there must be reforms that will bring about a system that is trusted and driven by the will of the people, not the interest of very few politicians.