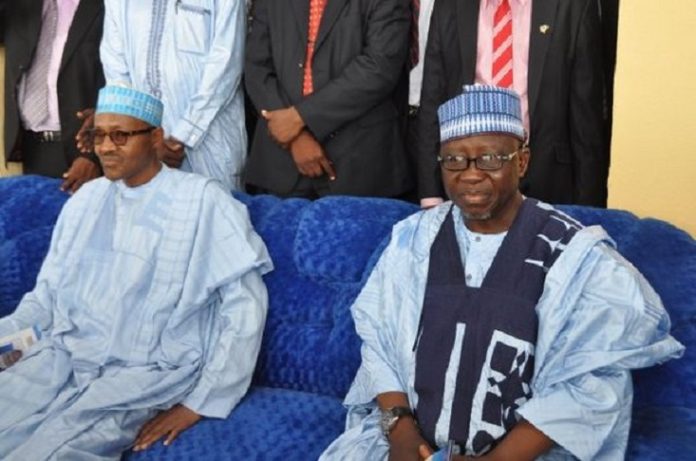 …NSHA passed  2019 l.g amended Bill to empowered governor to create 4th class monarchs 
Rabiu Omaku
Barely two days to the expiration of two tenures of office of the led Umaru Tanko Al-Makura's reign,he averred that his administration has reiterated it's determination to create more additional Chiefdoms in the State.
The governor stated this during the coronation and presentation of staff of office to sixteen traditional rulers in the State last week.
Al-Makura said the State government has resolved to create more Chiefdoms so as to carry all the tribes along,he further said the gesture was his parting gift to deserving communities.
Going by the unfolding,TIV and Bassa communities were not recognized in the new Chiefdoms created at the last minute of his government as the two tribes continued to expressed grief over there non recognition.
In a press Statement by the Press Secretary to the Speaker of the  Nasarawa State House of Assembly,Jibrin Gwamna revealed that the Speaker, Ibrahim Balarabe has announced the passage of the bill during  emergency sitting of the house held on Friday.
The statement revealed that before now the Nasarawa State LG Law 2018,section 51,sub section one gives the state Governor power to create 1st class, 2nd class and 3rd class status,however,with the new amendment,the state Governor is now empowered to create forth(4th)class traditional chiefdoms.
According to the statement,the chairman house standing committee on judiciary and member representing Lafia central Barrister Abubakar Imam said the amendment was timely considering how various  communities are agitating for chiefdoms in the state.
The statement maintained that members unanimously adopted the report and majority leader,Tanko Tunga moved a motion for the third reading of the bill and was seconded by minority leader and member representing Doma North Mohammed Okpede.
.
The speaker Ibrahim Balarabe Abdullahi said the passage of the bill more communities will benefit in getting chiefdoms in the state.
The statement added that with this amendment,the state governor  now have powers to create first class, second class, third class and forth class traditional status in the state.
With this the outgoing governor created over 25 Chiefdoms in eight years while scores of monarchs were coronated and presented with a staff of office.
The four Chiefdoms are  Gudi Chiefdom in Akwanga, Musha  and Gude  Chiefdom in Obi and Gitata Chiefdom in Karu Local Government Area with third class Chief's respectively.
Gudi Chiefdom in Akwanga Local Government was headed by the father of the incoming governor,Engr.Abdullahi Alhaji Sule who is currently a district head.