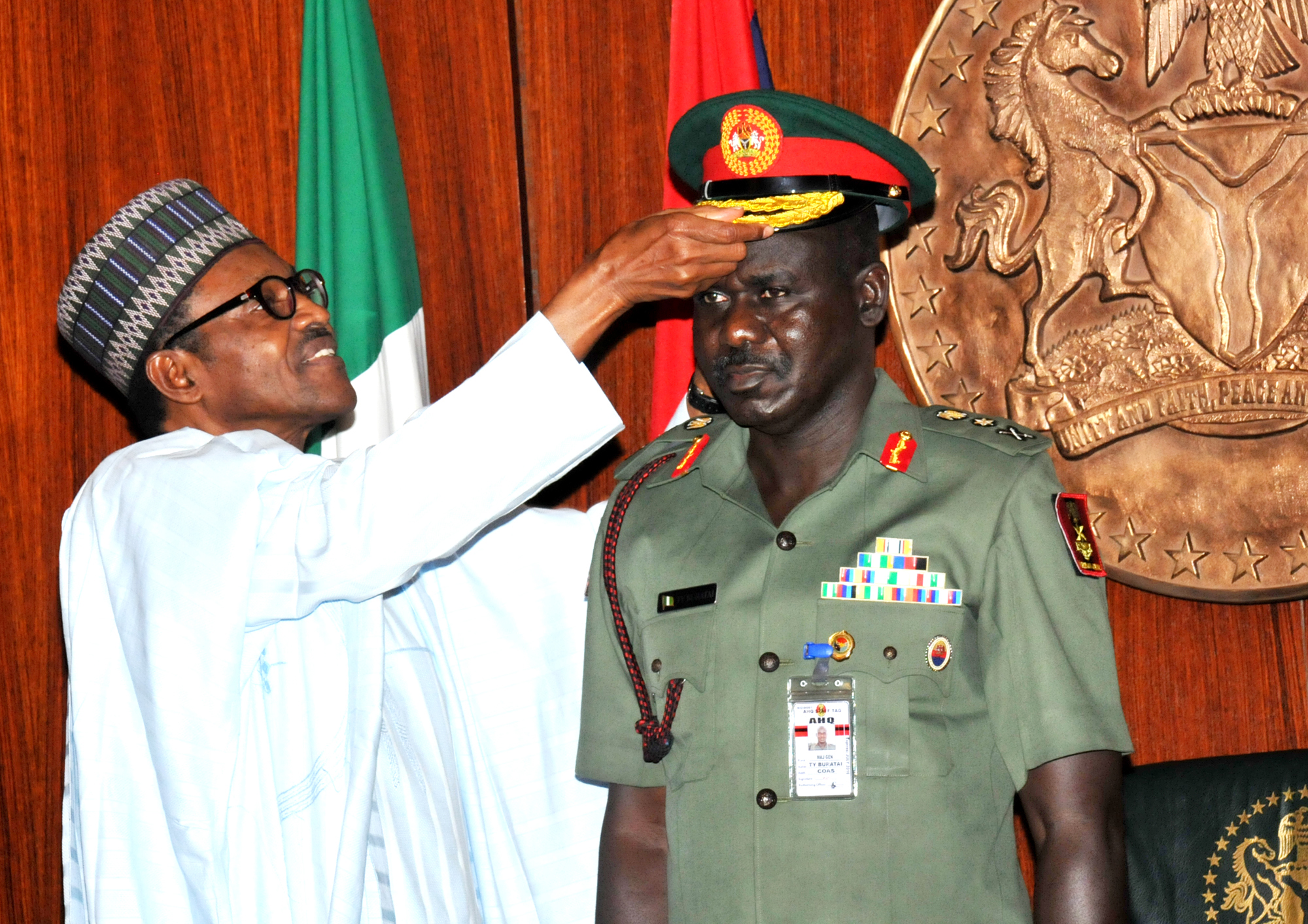 Following the general outcry against the administration of President Muhammadu Buhari and seeming deception of the All Progressives Congress (APC), the Labour Party in Nigeria (LP), has called for a ban on all past military rulers from contesting elective offices in the future.
The party said its investigations have revealed that, apart from Buhari's failure, past military rulers occupying elective offices "still have their military dispositions and exhibit impunity."
The National Chairman of LP, Alhaji Abdulkadir Abdulsalam, tabled the demand in Abuja during a courtesy call on him by the National Coordinator of Human Rights Writers Association (HURIWA), Mr. Emma Onwubiko.
He said, "In saner climes, even in nearby Niger Republic, the people speak out against issues like tyranny, oppression, victimisation, injustice and misgovernment. But the situation is not so in Nigeria where people who are opposed to Buhari and APC are cowed and hounded to detention for summary trial.
"As a party, our worry in LP is that Buhari's government rarely obey court orders. Regrettably, it was the same President Buhari that criticised the judiciary during his visit outside the country. He does not have adequate measures to curb corruption. Those who stole our collective wealth are not punished when arrested but rather, they still contest elections with their stolen wealth.
"It is therefore high time the country stop having former military rulers as civilian leaders because they still have their military dispositions. Poor people who are credible to contest for elections do not have the financial muscle. The concept of change by the Buhari administration was used to deceive Nigerians during their campaigns which in actually sense was putting Nigerian in chains. It is obvious that no job has been created since the inception of the Buhari administration."
Abdulsalam described as unfortunate a situation where most politicians in Nigeria do not care about their constituencies, adding when they lose elections on the platform of a party, the next option would be to defect to another party.
He identified a governorship candidate in Delta State, Chief Great Ogboru and ex-governor of Oyo State, Christopher Adebayo Alao Akala, among the culprits "who after contesting election under the platform of Labour Party and lost, defected to the APC."
Abdulsalam said HURIWA should take up the congestion of prisons as a human right issue "because a prison which was meant for 50 persons are used to imprison between 150 to 200 persons in Nigeria."
Earlier in his speech, Onwubiko said part of their visit was to familiarize with political parties in the Federal Capital Territory (FCT, Abuja, "to promote, protect and project the human rights of all Nigerians and other law abiding citizens resident within Nigeria."
He also said that as an association, HURIWA members do not belong to any political party.
Onwubiko described as unfortunate a situation where Nigerians now sleep in filling stations just to buy fuel, adding that it was high time that Nigerians stand up and speak out against such draconian policies.
He commended LP for being the first political party to parley with HURIWA after they had sent out their request for a courtesy visit.