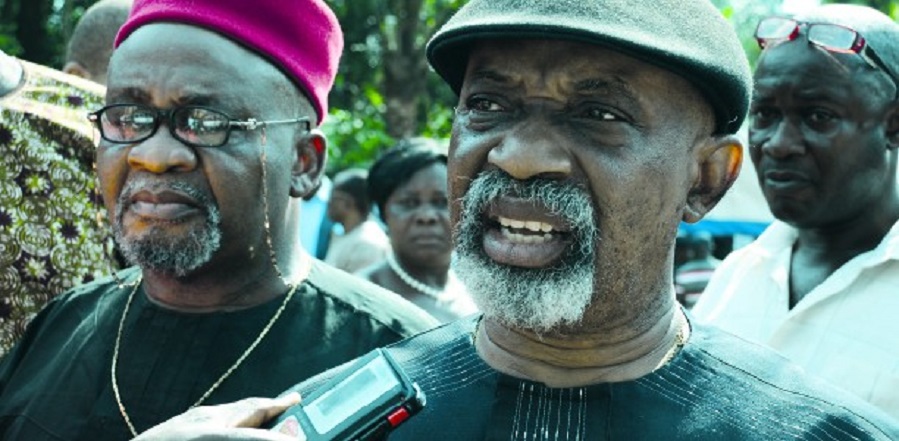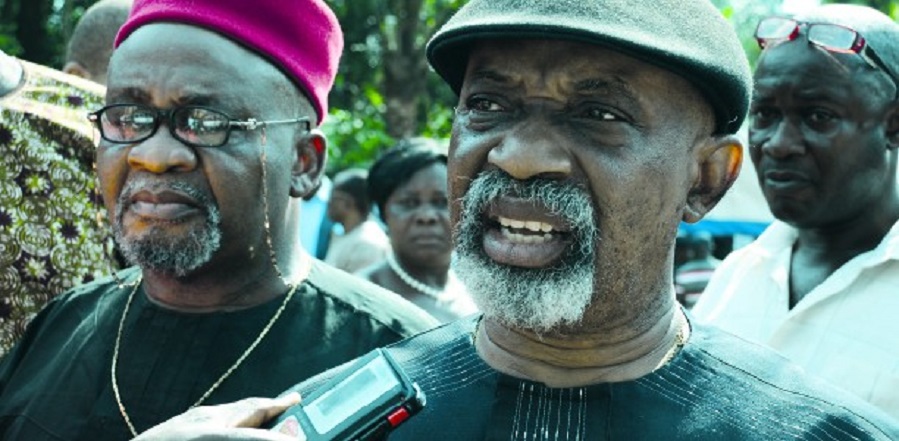 By Joe Chukindi, Awka
Minister of Labour and Productivity, Dr Chris Ngige whose dad, Pa Pius will this weekend be laid to rest has said that he is confident that Buhari will lead Nigeria out of its present condition, stating that even his late dad had the same hopes.
Ngige while hosting the executive s of the Correspondents Chapel of the Nigeria Union of Journalists(NUJ), Anambra Chapter, led by Mr Emma Ndukuba of News Agency of Nigeria, NAN, who were on a condolence visit to the minister said they were surprised at his dad's death, despite attaining the ripe age of 102.
He said all through the election, even before the primary election for the APC candidate, his father kept tabs on him about happenings in the party, and when eventually President Muhamadu buhari was selected as the flag bearer of the party, his father heaved what could be said to be a sigh of relief that Nigeria was going to be great again.
"Each time I came home, he will always ask me how our party was faring, and would always console me about people referring to our party as Boko Haram party. He told me he was sure that our party, nor its members were of Boko haram, and that they was need to sensitize the people on the truth.
"He will always ask me if I have called Alor people to tell them the truth that our party was not a Boko Haram party, and will always insist that politics starts here in Alor, before I move to other places.
"When I told him that our party had elected Buhari to run for President, He was very happy. I remember he kept asking me if it was the same Buhari that worked with Idiagbon as military president, and when I said yes, he was very happy. He told me that if it is the same Buhari, that Nigeria will be good again." Ngige said.
He said Pa Ngige was a very strong man who even at the age of 102 still lived a healthy life, bathed himself, went to toilet himself and walked without aid. He expressed surprise that he had died, as he betrayed no signs of leaving.
Ngige remembered that his dad was a disciplinarian who never spared anyone who did the wrong thing, and we were almost thinking that he was too harsh on us, and we tended to like our mother who would pamper us.
"It is now that we are grown ups that we appreciate what our father did for us, if it were only for our mother who pampered us, we would all have been spoilt. I remember how he will whip us, and insisted that we all went to school, and today we are happy we did," Ngige recounted.
Pa Pius Ngige will this weekend be buried in his family compound in Alor, and the community is expected to play host to President Buhari who it has been gathered will be at the ceremony to honour a minister in his cabinet.