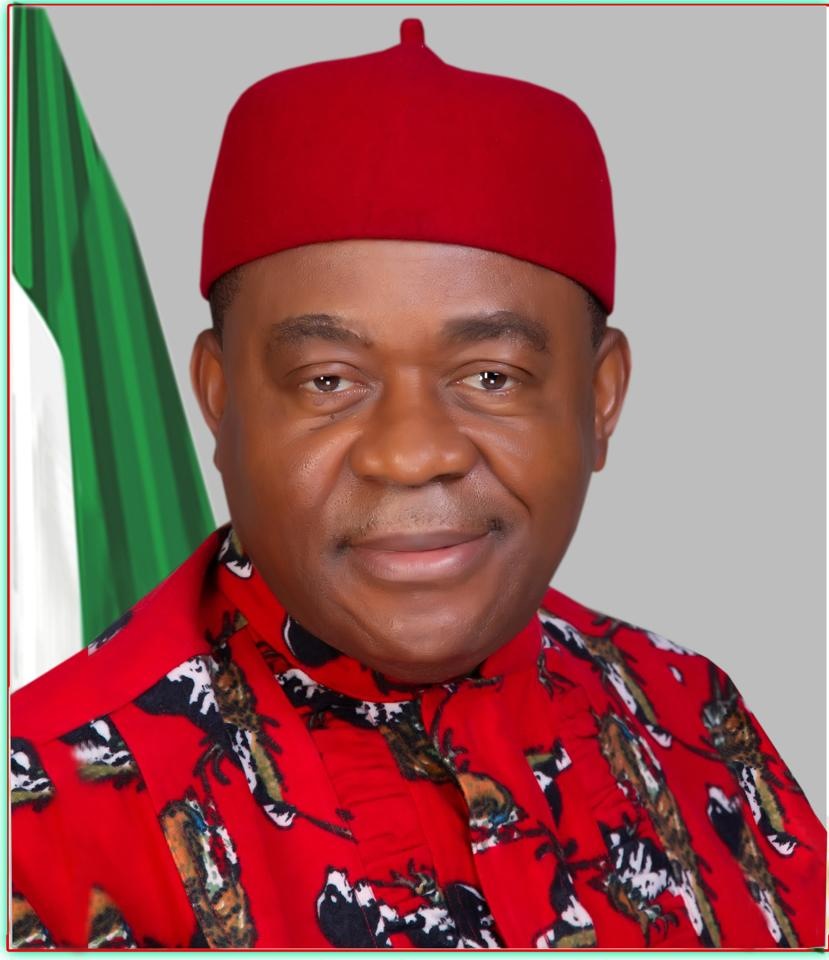 Abia State Governor, Chief Theodore Orji, has congratulated the candidate of the Peoples Democratic Party (PDP) in last Saturday's election conducted in the Aba South State Constituency, Mrs. Nkemdirim Nwogu Iheasimuo, for  her hard earned victory over other candidates from other parties that participated in the poll.
Iheasimuo polled 1,655 votes to defeat candidates of the All Progressives Congress and All Progressives Grand Alliance, Elder Smart Ebere and Chief Chimobi Apara  who polled 313 and 252 votes respectively.
In a statement by his Chief Press Secretary, Mr. Charles Ajunwa, Governor Orjiwho described Iheasimuo's emergence as victory for democracy , thanked the people of Aba South State Constituency for making the right choice by voting overwhelmingly for the candidate of the ruling Peoples Democratic Party.
Governor Orji who poured encomiums on voters in the Aba South State Constituency election for conducting themselves maturely and peacefully, said that the state government would continue to provide the enabling environment for voters in the state to exercise their constitutional rights by voting candidates of their choice.
Apart from thanking the leadership of the state's PDP for mobilizing voters to cast their votes for candidate of the PDP in the Aba South State Constituency election, Governor Orji commended the staff of the Independent National Electoral Commission (INEC) for doing a good work.
He also commended all the police and other security agencies in the state for making sure that there was no breakdown of law and order in the areas where elections were conducted.
Governor Orji noted that the orderly and peaceful conduct of elections in the Aba South State Constituency has shamed the opposition as their predictions of doom and mayhem never surfaced during last Saturday's poll.
He said that PDP's victory had further showed to the whole world that PDP is 100 per cent Abia while  Abia is 100 per cent PDP.
He enjoined voters to continue to vote for candidates of the PDP in any future elections in the country, noting that the PDP-led governments in local, state and federal levels have given human face to governance through the implementation of people-oriented programmes and projects.