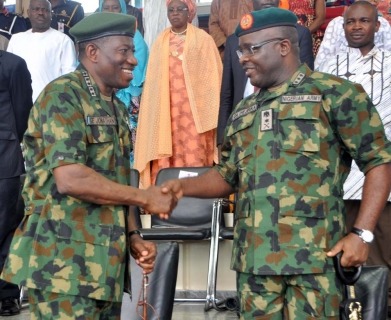 The Muslim Rights Concern (MURIC) yesterday cried out over the killing of Fulani herdsmen by the military, describing them as "gencide."
In a statement issued by its spokesman, Prof. Ishaq Akintola, MURIC said, "Heavily armed men of the Nigerian Army allegedly drove in a convoy of ten Hilux vans on 2nd April, 2014 to Kadarko and Rugar Ardo Sodangi settlements of Keana local government, Nasarawa state.
"They were alleged to have descended on a small group of mourners of Fulani descent. They shot all of them. Fifteen people of Fulani extraction lay dead at the end of the operation. Three were badly injured.
"We of the Muslim Rights Concern (MURIC), keen on the need to maintain peace and harmony in Nigeria, are deeply concerned, particularly as this tragic scenario constitutes the emerging pattern in several parts of Northern Nigeria, particularly in Plateau, Benue and Adamawa.
"Cattle-grazing is not new in this country and it had been very peaceful in the past. But recently there appears to be a kind of organised resistance and stereotyping of the Fulani herdsmen. This is what we find disturbing.
"Witnesses have reportedly confirmed that efforts at reconciliation between Fulani herdsmen and their neighbours have always been frustrated by external forces who perpetrate fresh killings just when peace accords have either been signed or were about to be signed."
The pressure group added that it finds all these disturbing, saying, "We wonder if we are not witnessing some kind of ethnic cleansing with the Fulani as the main target. This will have grave consequences for the security question in Nigeria and the country's corporate existence.
"This is capable of affecting our relationship with countries in the region. Backlashes against non-Fulani Nigerians doing businesses in those places may become inevitable.
"The Nigerian Muslim community as a stakeholder in nation-building is also aware of the symbiotic relationship between the Fulani and the religion of Islam and, by extension, the Muslim Ummah of Nigeria. Any hostile act against the Fulani is therefore an indirect attack on Muslims. Genocide aimed at the Fulani is indubitably mass killing of Muslims. It is war against Islam.
"We urge the National Human Rights Commission to investigate this atrocity and come up with its report. We should be guided by the tragedy in Rwanda."