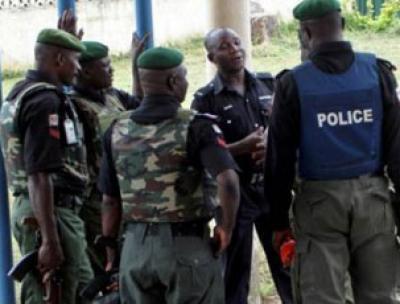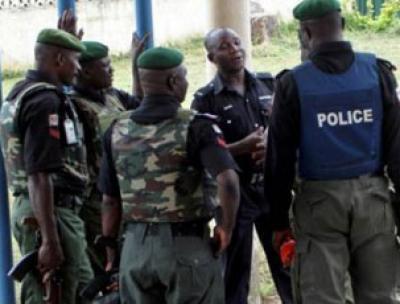 THE police in Delta State yesterday arrested a man for allegedly defrauding over 327 widows and petty traders of over N1.6 million by claiming to be coordinators of a Non-Government Organisation (NGO) established by Patience Jonathan.
Anene Nwokoye (71), who works in the Security Department at the Nnamdi Azikiwe University, Akwa, Anambra State, denied the allegations.
Police spokesperson Mrs. Tina Kalu said the fraudster specialised in defrauding widows and petty traders.
Mrs. Kalu said a victim, Mrs. Monu Olubunmi, reported in September 2013 that an accomplice of the gang, Ameachi Ndah, introduced her to the principal suspect, Adaeze Nwokoye, now at large, and coordinator of an NGO; Women Relief and Restoration Initiative.
The police spokesperson said the victims paid N3,000 for membership and another N2,000 to be eligible for loans.
She said the victims were told that Mrs. Jonathan would inaugurate the local chapter on December 14.
Some of the victims, who thronged the "A" Division, hailed the arrest of the principal suspect's husband.
Mrs. Olubunmi said she became suspicious after Adaeze stopped picking her calls, adding that she lured the coordinator by informing her that N250,000 paid by prospective members was up for collection.
The victim said the suspect's husband, Anene, came to Asaba with 78 membership forms and was arrested by the police.
Another widow, Mrs. Rebecca Isagba, said she registered some of her church members, who came to mourn with her.
She said another victim informed her of the NGO and registered over 50 members of her Cassava Cooperative group.
Her words: "I registered some of my sisters who came to mourn with me. Mrs. Olubunmi, who is a member of Cassava Growers Association, informed me of the NGO because every time she came to my house, I was always crying.
"I told her I was prepared to go back to Adamawa State after my husband, who is from Asaba, died. Then she told me about this scheme and I got my friends involved."
But Anene denied the allegations. He said: "I was in the office when my wife called me from Lagos, asking me to take 78 membership forms to Asaba to give to a woman and I was arrested by the police. I do not know anything about this crime they are alleging I committed."