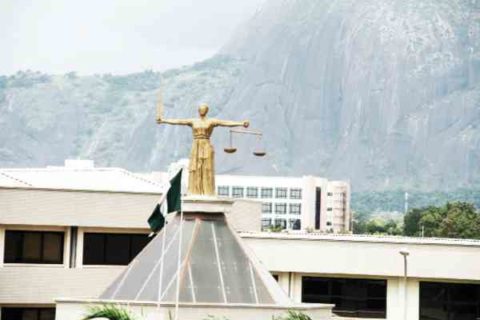 President Goodluck Jonathan has nominated Justice Zainab Kulkachuwa as
the President of the Court of Appeal.
The nomination was contained in a letter to the Senate as presented by
the Deputy Senate President, Ike Ekweremadu, who presided over the
session.
The confirmation of Justice Bulkachuwa will follow the consideration
and approval of the Senate.
Mr. Jonathan had approved the appointment of Justice Bulkachuwa as the
Acting President of the Court of Appeal in November 2012 after the
retirement of Justice Dalhatu Adamu.
Mrs Bulkachuwa was born in March 1950 and represents Gombe State at
the Appeal Court.
She was called to the Bar in 1976, and elevated to the Appeal Court in 1998.
Before then, she served as a Judge in the High Court of Bauchi State
and was at a time the Chief Judge of Gombe State. She is due to retire
in 2020, the court says.
Recall that Mariam Aloma Mukhtar was also appointed first female Chief
Justice of the Federation by President Goodluck Jonathan in 2012.