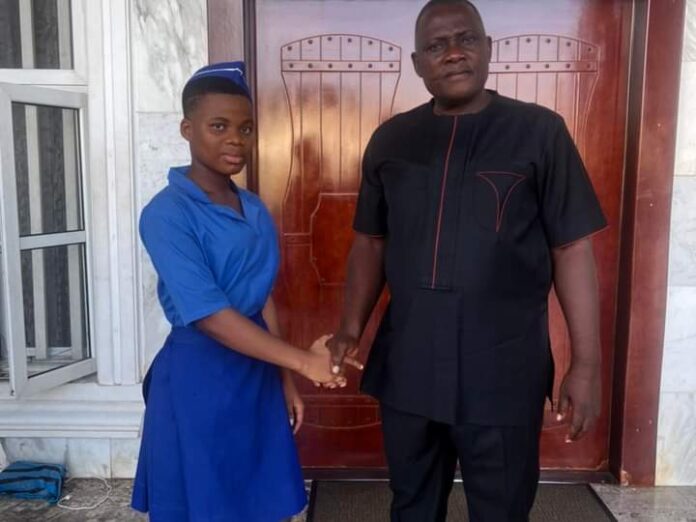 By Izunna Okafor, Nnewi
An Anambra-born billionaire, Chief Innocent Chukwuma, has awarded scholarship to the overall best-performing candidate in the 2023 Unified Tertiary Matriculation Examination (UTME), also popularly known as Joint Admission Matriculation Board (JAMB) examination.
Recall that the social media was awashed over the weekend with photos and publications of a 16-year-old student of Anglican Girls Secondary School, Nnewi in Anambra state, Miss Ejikeme Joy, who emerged the overall best candidate in this year's UTME examination, with an aggregate score of 362.
Miss Joy was said to have scored 98% in English Language, 89 in Physics, 94 % in Biology, and 81% in Chemistry to emerge the champion.
However, bare one week after the release of the result, an Nnewi, Anambra-born billionaire and leading automobile manufacturer in Nigeria, Chief Chukwuma dolled out a scholarship worth three million naira (₦3,000,000) to the little Miss Joy, to support her tertiary education.
According to a statement issued by the Head of Corporate Communications, IVM Innoson Group, Cornel Osigwe, the scholarship, awarded by Chief Chukwuma on behalf of his firm, the Innoson Group, is not only a celebration of academic excellence, but also a reflection of the company's dedication to investing in the education of young Nigerians.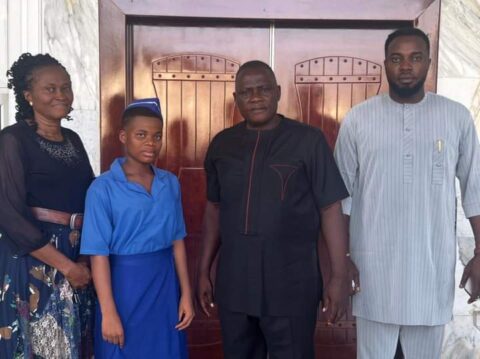 He expressed optimism that the scholarship will go a long way in providing financial support to the beneficiary, and enable her to pursue her tertiary education with ease in the next five years.
He said, "Innoson Vehicles' decision to award the scholarship to the best UTME candidate is a commendable one, as it not only rewards academic excellence, but also serves as an inspiration to other students to strive for excellence in their academic pursuits.
"The company will continue to demonstrate its commitment to social responsibility through various initiatives, including scholarship awards, job creation, and support for local communities.
"This latest scholarship award is a testament to Innoson Vehicles' dedication to empowering young Nigerians and investing in the future of the nation.
"Ejikeme Joy, An indigene of Enugu State, but resides in Nnewi with his Father who is an Okada rider, thanked the Chairman for the scholarship and promised to make him proud.
Ejikeme Joy, a student of Anglican Girls Secondary School in Nnewi, Anambra state, emerged as the overall best student in the 2023 UTME with a score of 362 Joy's scores in English Language, Physics, Biology, and Chemistry were broken down as 98%, 89%, 94%, and 81%, respectively."