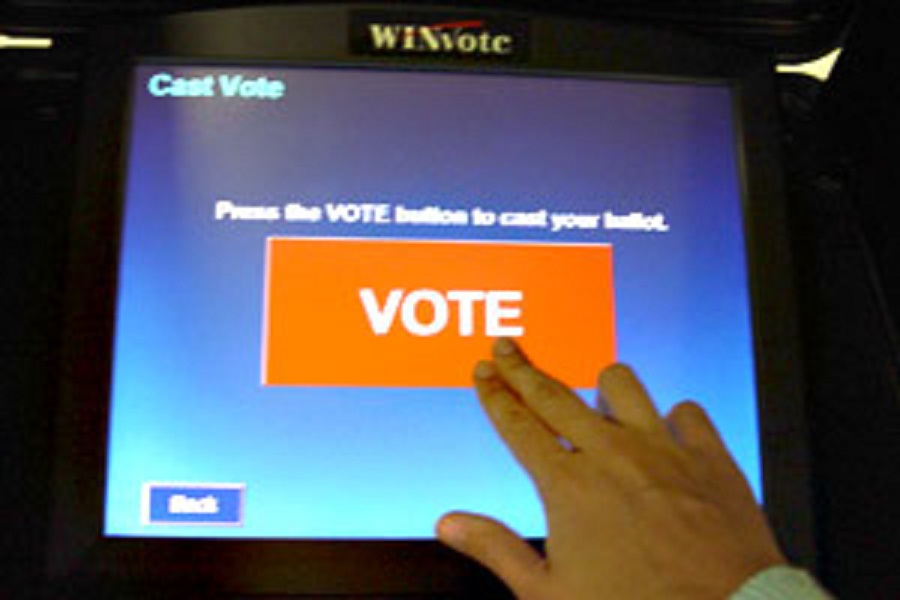 The journey for the continuous stability of democracy in Nigeria has gone far as elections to elective offices are scheduled to commence in February. The road to the presidential villa this time around seems to be highly competitive, expensive, tedious and exhausting.
Loading ...
Becoming a contestant is only the beginning of the election process. Successful candidates must both persuade voters that they deserve their individual votes and garner the critical votes of electors within the system and persuading voters is the essence of a political campaign. Advertising, theme songs, stump speeches, and even negative campaigning have been around since our country began, and each advance in technology since then has offered new opportunities for candidates to persuade voters. This is well entrenched in our body polity, most specifically, as Africa's most populous country, largest economy and most notable democracy.
Nigeria is a bellwether for the African continent. A weakening economy, rising insecurity and violent conflicts threatening progress made in its democratic development. Amidst deepening distrust amongst each other by reasons of ethnicity and religion, Nigeria has significant work to do in improving national, state and local security and governance ahead of national and state elections in the February/March general elections.
Fortunately enough, through concerted efforts of the Deputy Speaker House of Representatives, Rt. Hon. Ahmed Idris Wase in collaboration with security agencies, those hoodlums and bandits threatening the daily lives of his constituents (Wase federal constituency, Plateau State), have been flushed out and peace restored within the embattled areas to enable holding credible elections in February/March.
The coming elections would be conducted under a new electoral framework, the Electoral Act 2022, a law that provides a more robust legal framework for the conduct of the polls. The law gives the legislative backing for more transparent voting, collation and announcement of results. It enables the use of card readers and other technological devices in elections and political party primaries, to provide a timeline for the submission of list of candidates, limit of campaign expenses, and address the omission of names of candidates or logo of political parties.
Against this background, as a nation destined for greatness, let's change the narratives through credible elections and good conducts.
Therefore, any presidential, gubernatorial or national assembly candidate who plays the religion or ethnic card should not only be rejected by the electorates at the polls, but sanctioned. Such a candidate may have nothing and absolutely nothing to offer if mistakenly elected. Invariably the four frontline presidential candidates have past records for which they should be appraised for consideration. Atiku Abubakar of the Peoples Democratic Party (PDP), was Vice-president of the Federal Republic of Nigeria (1999-2007), Engr. Rabi'u Musa Kwankwaso of the New Nigeria Peoples Party (NNPP), was Kano State Governor for eight years and served as a cabinet Minister and later Senator.
Bola Ahmed Tinubu of the All Progressives Congress (APC) was a senator and Lagos State Governor for eight years. Peter Gregory Obi of Labor Party (LP) was the governor of Anambra State for eight uninterrupted years.
The candidates' records, achievements and legacies in previous positions held should be the yardstick for their appraisal not religion or ethnic sentiments. So is applicable to others contesting various elective offices across. Nigerians surely need to change the narrative for a more progressing country anchored on the tenets of probity and accountability.
It should be what one has done before in similar position; what I can do and what I will do when elected or re-elected. This is certainly not the time for experiments. Anyone among the major candidates fanning the embers of religion and ethnicity simply means he/she has nothing to offer in service. Let's call a spade a spade. Let's deemphasize ethnicity and religion in our political discussions.
The British, Americans, Portuguese and Danish as we all know, play major roles in the spread of Christianity in Nigeria overtime. Today, the incumbent Prime Minister of Great Britain and Northern Ireland Rishi Sunak is not a Christian but a committed and dedicated Hindu. Therefore, let's throw away religion and ethnic sentiments and elect leaders who have the capacity to take Nigeria to the NEXT LEVEL.
This may be our last chance to electing credible leaders that can change the narrative at all levels for the good of the country. We have credible and tested democrats that can do the needful with the support of the electorates that should not be allowed to slip our hands. In the 9th National Assembly, we have credible legislators that can perform creditably with the needed support of the electorates if re-elected.
Today, Africa is laced with some of the most obstinate conflicts, most of them constructed from myopic and imaginary differences in religion, region and ethnic identities. We should join hands to do away with parochial sentiments retarding our unity and progress.
"I believe in one indivisible Nigeria. I believe Nigerians are one. I hate to be associated with any parochial sentiment. I remain committed to the unity of Nigeria"…… Rt. Hon. Ahmed Idris Wase
Musa Adamu Idris is a lawyer based in Abuja