From Ahmad SAKA, ,Bauchi
Governor Bala Abdulkadir Mohammed of Bauchi state today signed into law, the 2020 Appropriation Bill.
Speaking shortly after the signing the budget at the Council Chamber, Government House Bauchi, Governor Bala Mohammed expressed gratitude to the state lawmakers for the speedy passage of the budget within 15 days of its presentation to them.
He said to ensure effective implementation of the budget, a high Powered Committee will be constituted with the support of the lawmakers for proper monitoring and evaluation.
The Governor said the implementation of the budget will create wealth and improve the living condition of the people through effective healthcare delivery and improvement in other key sectors.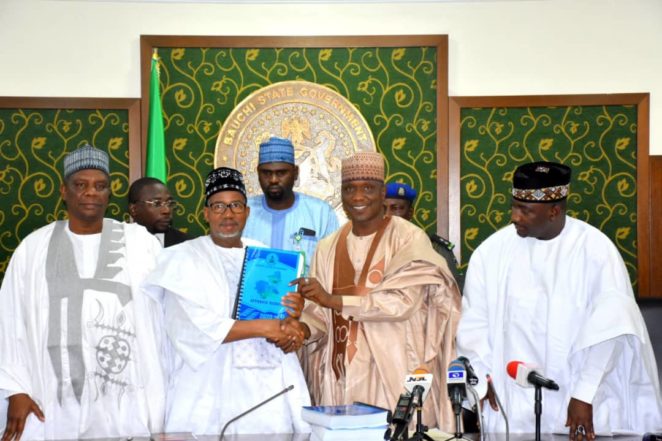 He assured members of the state house of assembly of continued working in synergy for the overall development of the state and for the well being of the citizenry.
Governor Bala​ said the 2020 budget tagged" Budget of Renewal of Hope was designed to meet the basic needs of citizens of the state.
The Governor directed the Commissioners to give the required support to members of the state assembly for effective discharge of their oversight function.
Presenting the 2020 budget as approved by the lawmakers, the Speaker of the Assembly, Abubakar Y Sulaiman said the speedy passage of the bill is to enable the executive commence early implementation.
The Speaker applauded the state government for well preparation of the budget, and assured their support for its full support especially in ensuring due process in the implementation.