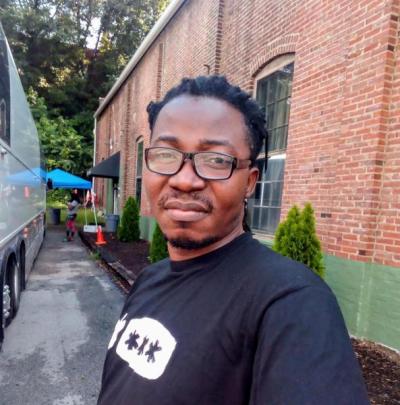 Femi Kuti's Band Member Absconds 20 Minutes Before New York Show
Loading ...
Andrew Aghedo, a member of Afrobeat legend, Femi Kuti's band 'The Positive Force', reportedly absconded in the United states, 20 minutes before the band was billed to perform.
Femi and his band thrilled New Yorkers at the Central Park, New York on Sunday after performing at the XPoNential Music Festival in New Jersey.
According to Femi's sister Yeni, Aghedo, who was the bassist of the band, was to perform with the rest of the band but disappeared before the show.
Yeni, who shared the news and photographs of Aghedo on her Instagram page @yeniakuti, wrote, "Femi Kuti's band member escapes in the US. 20 minutes before performance."
In another post she said, "The face of betrayal. I hope @realdonaldtrump catches you and deports you!!! Deserted band 20mins before concert because he wants to stay in America."
Posting a third time to show her anger, she wrote, "Betrayer. Absconded bassist. 20 mins before concert! Andrew Aghedo!
"Those who defend you are just like you. You try to destroy other people to get on in life, it doesn't work like that," she said.
Similarly, Femi also took to his instagram to raised an alarm over the disappearance of a Aghedo said his dissapearnace could have ruined his show.
"My bassist Aghedo Andrew nearly ruined my concert yesterday in New York @Summerstage.
He disappeared 20 minutes before the show; I want to than the rest of the band for standing strong and giving one of the best shows of the tour.''
Meanwhile, the New York show went on without any visible glitches as guests were thrilled by Femi Kuti and the remaining members of the band.
The show, which was part of the 'One People, One World' tour, was described as the biggest so far in the United States leg of the tour following similarly successful runs in Boston, New Jersey and Toronto.