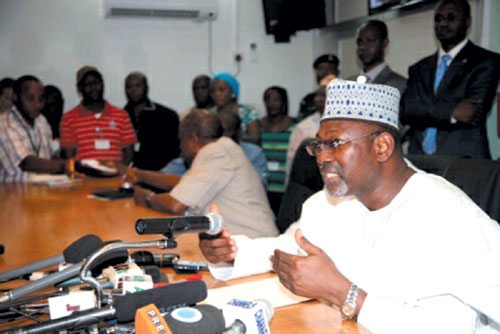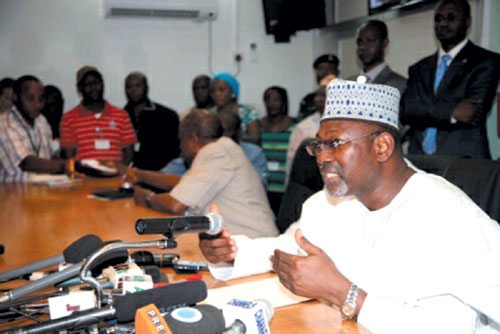 A Federal High court sitting in Abuja has been asked to stop the February 2014 general elections.
The plaintiffs in the suit, Asogo Torkuma Venatius, Ola Solomon Oluwasanmi, Sunday Attah and Philip Agbese in suit number FHC/ABJ/CS/DW/2015 are seeking the nod of the court to postpone the elections until all eligible voters have collected theor Permanent Voters Card.
In the suit, filed through their counsel, Mr. Amobi Nzelu, they are also asking the court to order the use of Temporary Voters Card for those who are unable to collect their PVC.
In the suit, they begged the court to order the postponement of the general election pending the provision of the PVC to them since they (INEC) are under statutory obligation to provide same to the plaintiff.
In the statement of claim, the plaintiffs said that contrary to the announcement by the electoral umpire in 2014 that they will issue all eligible voters with PVC for the February 2015 election, about half of eligible voters are yet to collect their PVC.
They further argued that few day to the elections, INEC are yet to produce and distribute voters card to them and other eligible voters.
They said, "Till date, over 40 percent of eligible voters who were registered by the 1 Defendant (INEC) for the up coming general elections were yet to receive their Permanent Voter's Card.
"There have been several protest all over the country against the decision of the 1 Defendant to go on with the conduct of the general elections without distributing the Permanent voters Card to millions of registered voters all over the country".
They told the court in the suit that if he election is allowed to go on, millions of eleigible voters stands the risk of being disenfranchised.
"The Electoral Act aea0awa0 does not make the PVC a codition precedent for registered voters to cast their votes at the general elections.
No date has been fixed for the hearing of the case.