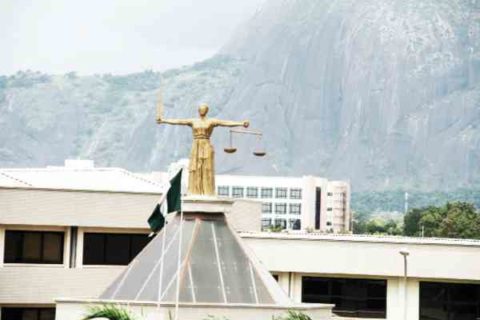 The Registrar of a Magistrate Court in Enugu State, Anikwu Ambrose
Ifesinachi, has been sentenced to three years imprisonment without an
option of fine for demanding bribe in the course of discharging his
official duties.
In case which had suffered series of adjournments since it was filed
by the Independent Corrupt Practices Commission (ICPC) in 2010 at the
instance of the defence, Justice A. A. Nwobodo sent Ifesinachi to
prison for contravening section 10 (a) (ii) of the ICPC Act of 2000.
ICPC had in the charge sheet filed before the court alleged that
Ifesinachi had on June 2010, whilst being the clerk of the Magistrate
Court in Awgu received the sum of N80,000 from one Arukwe Charles
purportedly for Chief Magistrate J.S Ede of the same Magistrate Court
before the warrant of release could be processed to effect the release
of one Maduabuchi Oji from prison custody.
Ifesinachi, according to ICPC, demanded the bribe of N80, 000.00 from
the relation of a suspect before he would process the warrant of
release of the suspect who was in custody for about two years.
After persistent demand, the relation approached ICPC and the
Commission gave him marked money. As soon as the accused collected the
money from the relation, he was arrested by the operatives of the
ICPC.
Consequently, the accused was charged on two counts for demanding and
receiving bribe under the ICPC Act in the High Court of Enugu.
In the course of the trial, the prosecution called three witnesses and
tendered some exhibits while the accused gave evidence without calling
any witness. In his defence, he claimed to have collected the money on
behalf of the complainants whom he did not call as a witness.
At the close of the case, ICPC filed their final written address on
29th January 2014 which was adopted.
In the judgment of the Court, the Accused was discharged on Count 1
but was convicted on count 2 and sentenced to 3 years imprisonment
without option of fine.