Bauchi State Governor, Senator Bala Abdulkadir Mohammed has emphasized the importance of bringing people of different cities, states and province together, regardless of differences, saying deepening communication, cooperation and mutual respect between China and African countries will no doubt be beneficial in the major sectors of investment, development assistance and initiative.
Mohammed made this known today while delivering a speech during the 2023 World Cities Forum and Regional Leaders' Summit in China, where he assured the participants of his administration's readiness to collaborating with China in farming and mining industry.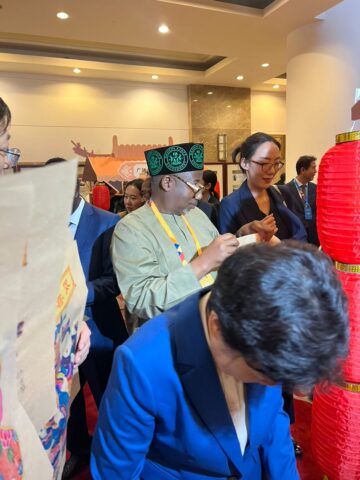 Bala Mohammed who expressed his enthusiasm about the forum, sees it as an opportunity to open up as government and as a people, saying Nigeria and Africa's strength lies in the diversity and coming together through a common bound that seeks to promote entrepreneurship and business competitiveness for the growth development of the economy.
Governor Bala while appreciating the colossal contribution of China to the development of Bauchi state and Nigeria as whole, said the two countries share a common relationship and respect, calling for the more commitment of governments at all levels.
The forum signs a strategic framework agreements on the entire agricultural and mining industry.