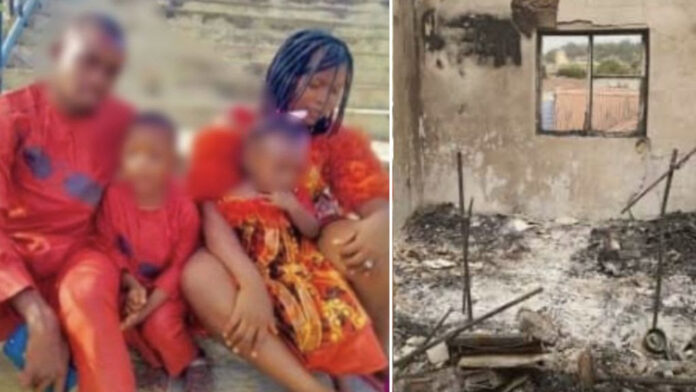 BY SULE TAHIR.
A 75-year-old grandmother, Iforiti Oloro, has allegedly set her son, daughter-law, and grandchildren ablaze in Ondo state.
According to reports on Tuesday, March 20, 2023, the tragedy occurred at Aponmu, a suburb of Akure, Ondo's capital city, at the weekend.
The septuagenarian living in the same compound with her son was accused of having woken up in the middle of the night and allegedly set the house on fire while the family was asleep.
A resident in the community, Bayo Adegboyega, who spoke to our correspondent has confirmed the incident.
Adegboyega explained that the residents noticed the family's house was on fire on Saturday.