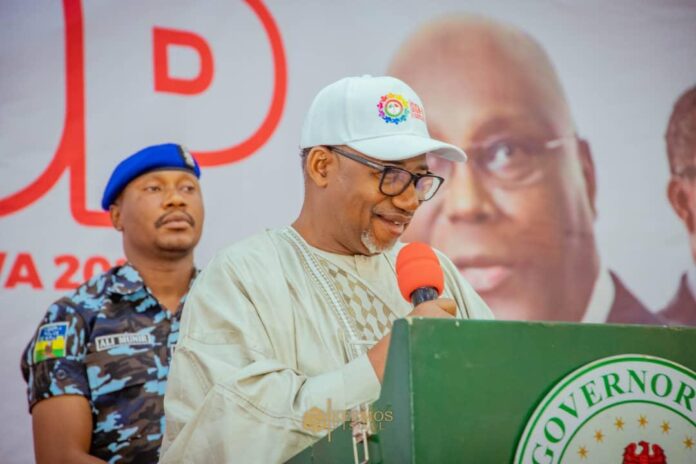 Bauchi State Governor, His Excellency, Senator Bala Abdulkadir Mohammed has the Federal Republic of Nigeria will be great with the presidential candidate of the People's Democratic Party (PDP), Atiku Abubakar as President.
Loading ...
Mohammed was speaking at the SIGN-UP of the North East Student Groups for Atiku/Okowa held at Event Center, Bauchi, today where he called on the students to mobilize and vote for Atiku alongside all the Party's candidates in the forthcoming election.
Governor Bala pledged to support the administration of Atiku Abubakar to strengthen the educational capacity of youth by repositioning the sector through leveraging on ICT for the total transformation that will ensure learning and teaching are made easier to Nigerians.
The People's Democratic Party (PDP) if elected, according to Mohammed, will change the narratives on the numerous challenges Nigerians are struggling with, noting that the education is the best foundation for societal development, hence the need to support Atiku to restore the lost glory of the sector.
Also speaking, the Director of support groups in the PDP Presidential Campaign Council, Senator Baraka Sani appreciated the students for endorsing Atiku Abubakar and Governor Bala Mohammed, assuring them that the incoming PDP administration would work assisidiously by investing heavily in education for the benefit of students.