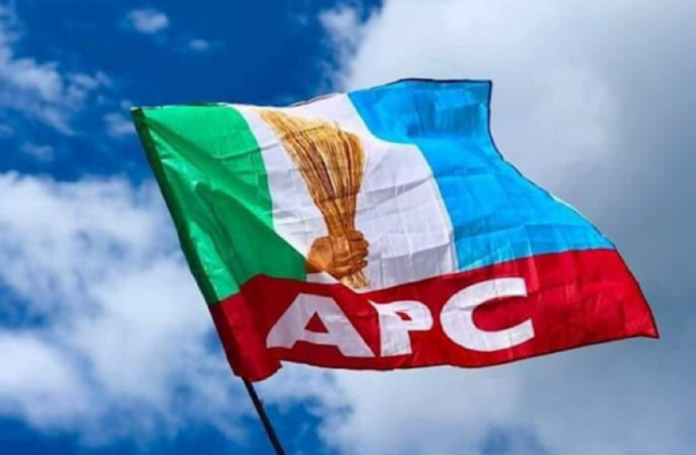 By Abdullahi Yusuf
The Gawauna/Garo governorship campaign continued on Sunday in Ungogo and Minjibir local government areas with rallies and reception of more defectors into the ruling All Progressive Congress(APC) in the state.
Loading ...
The campaign rally took place at Minjibir where Governor Abdullahi Umar Ganduje received thousands of NNPP supporters who defected to the APC.
The defecting NNPP supporters who removed their symbolic Kwankwasiyya red caps and threw them over to the campaign podium amid thunderous ovations from the crowd, said they joined the APC because it was the only party that would satisfy their yearnings and aspirations for a better Kano State and Nigeria.
Receiving the defectors whom were led by the leader of the Kwankwasiyya faithful in Minjibir, Ibrahim Hamza, Governor Ganduje who is also the APC leader in the state, welcomed them into the party and congratulated them for taking such a wise decision.
He then commended the large turnout of people at the rally, describing it as unprecedented.
The Governor, therefore,urged the people to vote massively for all the APC candidates in the forthcoming general elections, namely the party's Presidential Candidate, Asiwaju Bola Ahmed Tinubu and his Running Mate, Senator Kashim Shettima, saying that they have the capacity to take Nigeria to greater heights.
He also urged them to vote for the APC governorship candidate in the state,Dr. Nasiru Yusuf Gawuna and his running mate,Hon.Murtala Sule Garo,as well as the APC Senatorial Candidate for Kano Central and the House of Representatives and State Assembly candidates from the area.
He then presented the APC flags to the candidates for House of Representatives and the State Assembly from the area.
Earlier,the state Chairman of the APC, Prince Abdullahi Abbas,said the APC had always won elections in Minjibir and Ungogo,and would sustain the winning streak in the forthcoming general elections.
Prince Abdullahi Abbas commended the mass turnout of APC supporters at the rally and urged the people of the area to continue to vote for the APC for their continued growth and development.
It will be recalled that the defection of the Minjibir NNPP supporters came less than a week after thousands of PDP and NNPP faithful from Shanono and Bagwai local government areas dumped their respective parties and joined the APC.
They were received at Shanono during the Gawuna/Garo campaign rally by the state APC governorship candidate, Dr.Nasiru Yusuf Gawuna.