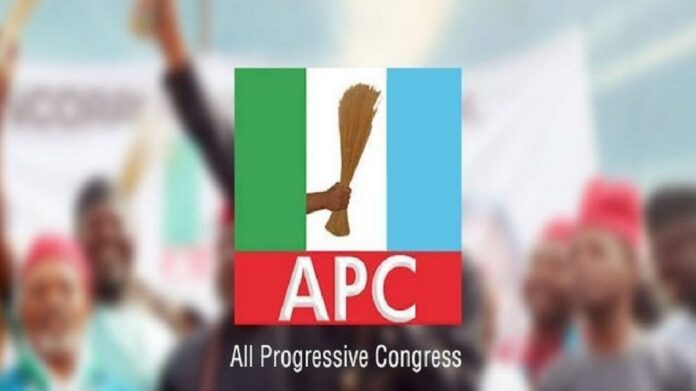 From Ahmad SAKA, Bauchi
A group known as All Progressives Coalition Network (APC-Network) has called on Nigeria's Senate president, Dr Ahmed Lawal to run for the country's number one seat in order to move the country forward.
The Bauchi state Chapter chairman of the group, Hon Adamu Zailani made the call during an event held on Sunday in the state to honour the Senate President over his numerous achievements and contributions to the development of the country.
Hon Zailani maintained that all the achievements recorded by Dr Lawan before he became the Senate president as well as his contributions towards the development of the country cannot go unnoticed.
He said the Coalition was established with the purpose of uniting and reconciling members of the party who are aggrieved after the general elections with a view to delivering the needed dividends of democracy to the people.
The Bauchi state Chapter chairman of the group, Hon Adamu Zailani speaking during the event in Bauchi
According to Zailani, the structure of the group cut across the 774 local government areas of the country with 20 local government coordinators and 323 ward co-ordinators across the country.
He said that the Coalition intends to thoroughly scrutinize all the aspirants under the All Progressives Congress in order to support credible ones among them, adding that the outstanding performance of the Senate president at various positions held, makes him to stand out among his peers.
He noted that the Senate President is capable of handling the affairs of the country if given the mandate, pointing out that since the return of democracy in 1999, only Ahmed Lawal had the opportunity to be elected as senate president from the North East.
"After the demise of the eventful days of Sir Abubakar Tafawa Balewa, the emergence of Dr. Lawan at the helms of affairs in recent times is, therefore, one if the divine revelations on the country that its future is brighter"
"It was during his time that local government autonomy was actualized. I, therefore, call on the authorities concerned to ensure its implementation to enable Nigerians at the local government levels to enjoy the full dividends of democracy" he said
The Coalition opined that the numerous efforts of the Senate president should be reciprocated for the benefit of the common man, calling on businessmen and the general public to support him.
In his goodwill message, the former Chairman of Bauchi local government area, Alhaji Abdu Chinade, commended the Coalition for recognizing credible leaders in the country such as the Senate President for such honours.
Represented by the Galambi/Gwaskaram ward Chairman of the APC, the former LG Chairman calls on the people of Nigeria to support the Senate president so that the country can record more development.