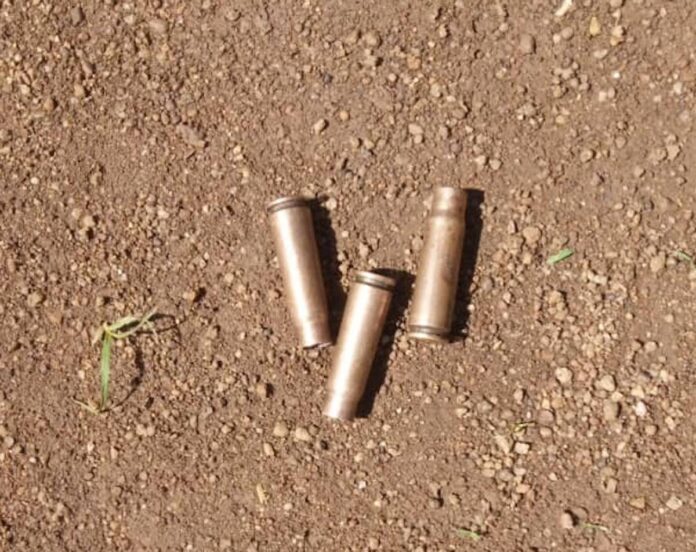 Information reaching 247ureports.com indicates the Fulani militia parading as Fulani herdsmen in the north central region of Nigeria has struck again.
Loading ...
This time the Chacha community of Vwang district Jos South Local Government Area in Plateau State got the short end of the stick. The attackers suspected to be Fulani herdsmen arrived the community through the maize farms belonging to Integrated Dairy Farms located near the National Veterinary Research Institute.
The attackers who were armed with AK47s began shooting into the community when they were accosted by two local vigilantes who were tasked to watch over the area. The shooting began at 8pm.
One of the vigilante men – Julius Patrick [33years] was shot and died instantly. The other vigilante [30years] sustained bullet injuries. The injured vigilante was rushed to a hospital at a nearby community in K/Von where he is presently receiving treatment. One of the youth leaders who heads the Haha Development Association indicated the community will bury the killed vigilante man today. The late Julius Patrick is survived by four children and a wife.
Immediately following the attack, the community alerted the police and the special task force. The police told the community members that the shots could be originating from the local vigilante – "that they needed confirmation before they could mobilize men to the scene". The community did as the police requested. It was confirmed the shots were not from the vigilante men.
The police indicated they were on their way. As of this report, they are yet to reach the scene of the incident.
The Special Task Force [STF] stationed in the area did not respond.
Meanwhile the community members were able to trace the path followed by the attackers through the maize farm. They were able to pick up shel casings from gunshots fired by the attackers. The casings resembled the casings from an AK47 riffle.
see below: