Advertisement

At 32, Ladi Delano, the CEO of Delano Family Limited (DFL) is arguably one of the youngest billionaire from this part of the clime. He is said to have made part of his money fronting for the National leader of the All Progressive Congress, APC, Asiwaju Ahmed Tinubu.
Delano made money from trading in goods including liquor and by subsequently putting his company up for sale, reports say he was introduced to Tinubu while the frontline politician recently underwent treatment for his knee injury in the United States of America.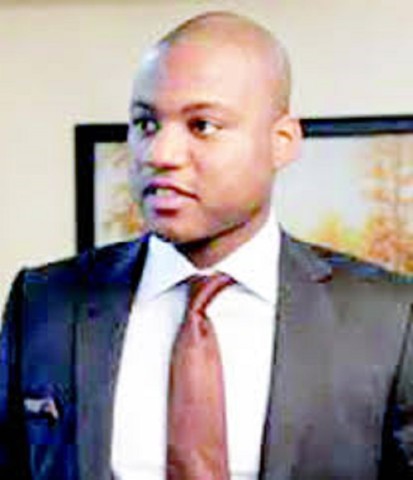 The young businessman, who has been paying frequent visits to Asiwaju's Victoria Island office, asserted that he was a key player in the team that delivered the technological strategy to win votes for Obama during the last elections. However, Delano's claim has elicited strong disapproval amongst APC faithfuls who have described it as a crude lie concocted to make money and a disingenuous business pitch that could undermine the
reputation of the party.
Ladi Delano made his first millions as a liquor entrepreneur while living in China. In 2004, at age 22, he founded Solidarnosc Asia, a Chinese alcoholic beverage company that made Solid XS, a premium brand of vodka. Solid XS went on to achieve over 50% market share in China.
He sold the company for $15 million and invested his funds into his next venture-The Delano Reid Group, a real estate investment holding company focused on mainland China. He is the co-founder and Chief Executive Officer of Bakrie Delano Africa (BDA) – a $1 billion joint venture with the $15 billion (market cap) Bakrie Group of Indonesia. Bakrie Delano Africa is responsible for identifying investment opportunities in mining, agriculture and oil & gas and executing them.
Ladi allegedly signed documents dated 12 May 2014, through his Delano Family Limited for the All Progressive Congress, APC.
All progressive Congress, APC, hired Burson-Marsteller, a London based Public Relations and Public Affairs for an annual fee of $1.2 Million, approximately N200 Million.
Perception and narratives that its members are Boko Haram sympathizers, trail the APC, an appendage that may likely affect the APC's electoral fortunes in 2015. One of the main focuses of the P.R firm would be to change the narrative using the media among others.
Details of the contract papers obtained by Pointblanknews.com from  United State Department of Justice  shows that Burson-Marsteller will partner with Prime Policy Group based in the United States and will support the APC to develop messaging documents, pursue meetings with the media in London and Washington DC.
They will also pursue meetings with Political leaders and civil servants in London and Washington DC and develop briefing materials ahead of meetings.
APC had recently hired AKPD, President Barack Obama's political strategy group to help position the party ahead of the 2015 general elections.
The APC has come under serious criticism for either not condemning the activities of the Boko Haram insurgents when they started or having members linked to the sect within its rank and file.
Senator Ali Modu Sheriff, Senator Ali Ndume are knows supporters of the Sect who are members of the APC. While Ndume is currently facing charges for allegedly sponsoring Boko Haram, Sheriff has not been charged.
According to the engagement letter, the appointment was deem to have started in May 12, 2014 with a monthly fee of $100,000.00
Thirty two year old mystery money man, Delano, who signed the document, had claimed he was part of Obama's victory in a ploy to woo Bola Tinubu, so he could secure political campaign contracts from the APC.
–
Source: http://www.nationalwaves-ng.com/meet-ladi-delano-the-32-year-old-nigerian-born-billionaire-who-fronts-for-bola-tinubu/