From Ahmad SAKA, Bauchi
Bauchi State Government has removed 1115 employees from the payroll and save 763,792,664.00 .
The State Deputy Governor Senator Baba Tela stated this today Thursday in Bauchi when he submitted the report of high powered committee set up by the State Governor Senator Bala Mohammed Abdulkadir to find a lasting solution challenges of salary payment in the State public service.He said highlights of the report indicated that the total number of personnel uploaded from the state and local government service is 80,236.
Deputy Governor said 1115 employees were removed from the payroll.
Baba Tela who is the Chairman of the committee said the committee considered some employees as illegal, the number of illegal employees are 2725 from State salary,2704 from local government salary, 905 state pension and 807 from local government pension and government will save 511,270,138.49 monthly .
He said Government warehouse 489,895,991.90 salary that could be paid to the cleared employees and pensioners of both state and local government.
Deputy Governor said the committee suggested that for sustainability of maintaining a credible nominally role and clean pay roll the committee recommended to the government to train all processs on the new business procedures,to continue with qualitative analysis of nominal roll data, deployment of pay solution and human resources management information system immediately after the training.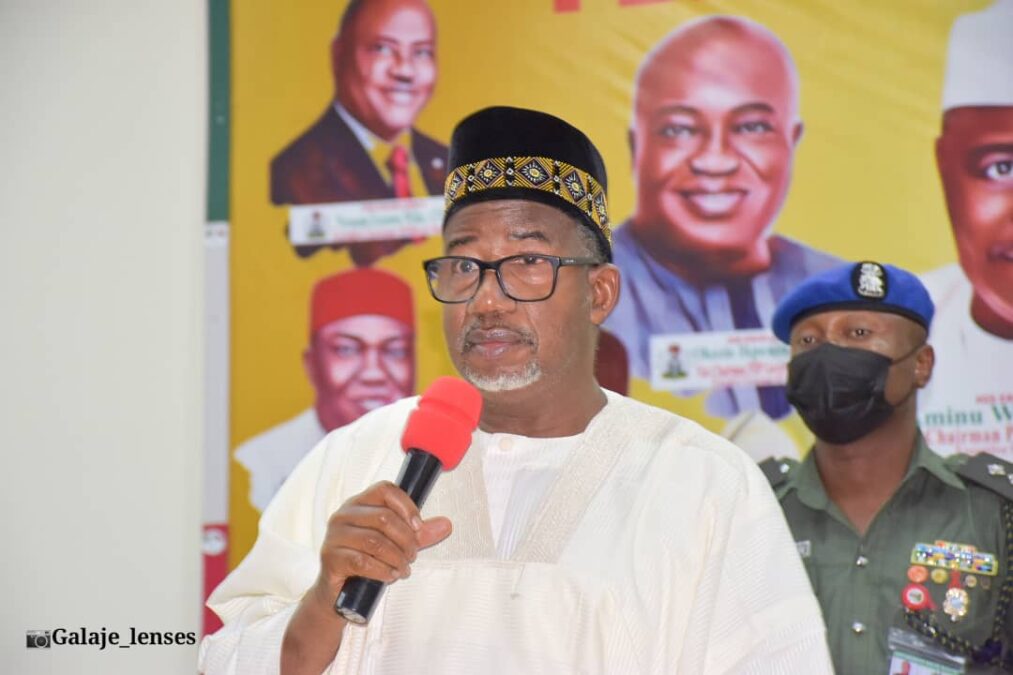 Other recommendations by the committee include upgrade of supportive ICT infrastructure Audit,Gap analysis,provision of executive dashboard for the Governor and chief executive officers from the clean and authenticated nominal roll,information on employees from merged and and demerged government ministries, implementation of all verified ministerial observations, and centralization of the salary supervision and control.

Baba Tela advised that a monitoring and evaluation committee be put in place to continuously assess the performance of the software and to take disciplinary action on all violators of the new salary reforms.
Receiving the report Governor Bala Mohammed thanked the committee for a job weldone and pledge to use the save funds to employ more state indigenes in to public service.

Governor Bala said government will continue to pay monthly salary as and when due and assured that award of contracts will not affect salary payment In the state.
He said Government will set up a committee that will implement the report to ensure the success of the exercise.
Chairman of the Nigeria Labour Congress comrade Danjuma Saleh pledged their support ,loyalty to the government to implement the report.

He appeal to the Governor to hasten the implementation of the report in order to address the lingering problem once and for all.
Governor Bala set up a high powered committee on 23rd March 2021 to address the problem of ghost workers in government payroll in the state and local government civil service.