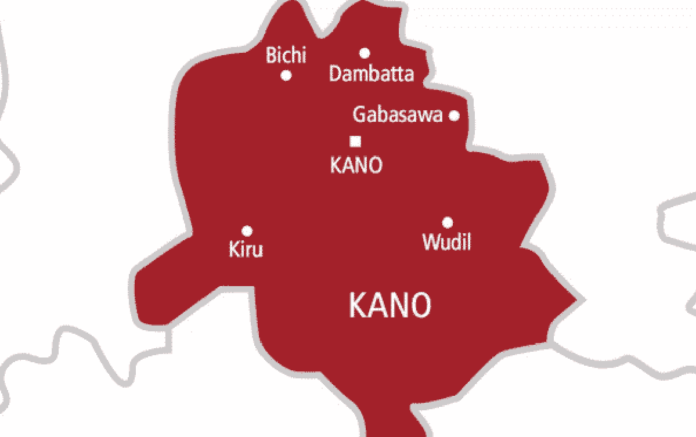 A Non Governmental Orgainization, End COVID-19 Now (ECN) has berated Kano Elders led by former Presidential flag-bearer of the defunct National Republican Convention (NRC), Alhaji Bashir Tofa over their​ uncomplimentary statement​ against Governor Abdullahi Umar Ganduje's converted efforts in the fight against COVID-19 pandemic.
In a Statement signed by the National Coordinator of​ the group, Comrade Ibrahim Sani and made available to journalists in Kano, ECN expressed shock that a group of Kano Elders can descend as low as playing politics with the ravaging COVID-19 pandemic in Kano.
Sani stated that, "the futile attempts by a group of people who described themselves as 'Kano Against COVID-19', to rubbish the efforts of Governor Abdullahi Umar Ganduje's administration in fighting the COVID-19 pandemic in Kano is not only condemnable, but inimical to integrity and sensibility of the Kano people.
ECN while making reference to a story by by Saturday Sun entitled "Kano Elders Blame Ganduje For Poor Handling Of COVID-19 Pandemic," urged the good people of Kano state to disregard in its totality, what they described as,​ "conflicting, disjointed​ and unprofessional report designed to pitch Ganduje against the people."
Sani noted that the statement creditted to the so-called Kano Elders was a grievous effort to abuse the minds of Kano residents over the reality and existence of the novel Corona Virus which has wreaked havoc across the globe.
According to the Statement, "the story was maliciously crafted by the reporter and his sponsors to not only attack the person of Dr. Ganduje, but also to mock the good people of Kano state in this trying times of pains and melancholy.
"More worrisome is the names of alleged signatories to the baseless story which involved Alhaji Bashir Tofa, Mr. A.B. Mahmiud, Prof. Auwalu Hamisu Yadudu, Prof. Jubrin Ibrahim and Mrs. Maryam Uwais.
"In as much as the afore mentioned prominent citizens of the state are entitled to their opinion on delicate issues such as the fight against the dreaded COVID-19 in Kano, it is, indeed, unbelievable that people of such calibre who are suppose to use their resources and professionalism to eradicate the deadly pandemic from our dear state, has become agents of blackmail who crusade that Corona Virus does not even exist!"
Sani maintained that, "those who have been following the response of Kano state government to the outbreak of the pandemic will attest to the fact that Governor Ganduje has even put his life on the line to ensure that residents of Kano are protected and well informed on the whims and​ caprices of the deadly disease.
"Few days ago, Governor Ganduje personally donated Personal Protective Equipment (PPE) not only to government owned hospitals, but to private clinics across the state.
"The state COVID-19 Task Force headed by the Deputy Governor, Dr. Nasiru Yusuf Gawuna, has been working round the clock to ensure that suspected cases are tested and quarantined."
According to him, "more so, the state COVID-19 Fund Raising Committee headed by the Vice Chancellor of Bayero Umbiersiy Kano (BUK), Prof. Muhammad Yahuza Bello, which has reached out to hundreds of thousands of the poorest of poor with palliatives.
"The state government has remained transparent, resolute and efficient in the dogged fight angaint Corona Virus.
"Indeed, a thorough analysis of the entire story lives no one in doubt that the reporter and his patrons were on a futile journey to undermine and blackmail the fight against the disease for cheap political goals, which the good people of our dear state wondering why they have elected to destroy efforts and legacies of our Governor and leader.
"We are duty bound to appreciate the selfless efforts and contributions of good spirited individuals and corporate organizations​ who in one way or the other, contributed to success story we have so far achieved."
"We show our solidarity with Governor Ganduje as Kano state under his watch has remained committed in its determination to fight the COVID-19 from all fronts, judiciously using available human and material resources to save the lives of those who are confirmed positive and also ensure that the good people of Kano state strictly observe the protocols of COVID-19 pandemic, which include regular washing and sanitizing of their hands, observing social distancing and avoiding crowded areas
"The lockdown order by President Muhammadu Buhari has been strictly maintained by security agents and vigilantes who have been well mobilized to ensure that people safely stay at home.
"We have been opening more Isolation Centres. We have been consistently tracking contacts, we will continue to expand our programmes to ensure that all procedures are duly followed."
Sani, however, added that he was not surprise that such ill-conceived statement was credited to Bashir Tofa and his co-travellers, describing them as chronic critics of Governor Ganduje's administration.
"It is pertinent to more that Bashir Tofa and his group have become ardent attackers and haters of Governor Abdullahi Umar Ganduje's administration.
"They have in the past severally attacked Governor Ganduje's policies. This is evident in their failed attempts to stop the creation of four new Emirates in Kano.
"They have also done several hatchet jobs for the Kwankwassiyya movement making fruitless attempts to pull down Ganduje's government since they did succeed in their plots to stop Governor Ganduje's re-election bid.
"The so-called Kano Elders led by Bashir Tofa has no followership in Kano. They do not Command respect and cannot in any way influence decisions and opinions of the good people of Kano state.
"Quite unfortunate and appalling is the fact that non of these self-acclaimed Kano Elders contributed in any means to the determined fight against COVID-19 in Kano in terms of donations in cash or kind.
"ECN at this juncture reaffirm its position that COVID-19 is real, just as we to the so called 'Kano Elders," to show compassion and a deep sense of patriotism by supporting and donating to this common fight against Corona Virus."