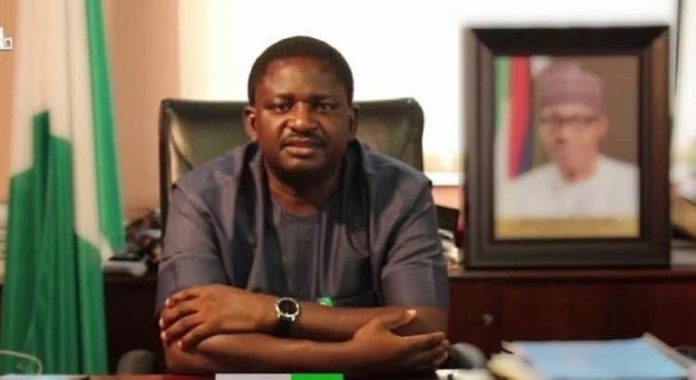 I have every reason to disagree with the claims of the Presidential Special Adviser on Media and Publicity, Femi Adesina on why President Muhammadu Buhari refused to render financial support to the people of Kano to fight against COVID-19.
I have waited for a while to review people's responses to a presidential adviser that will address the people of a state and indirectly insult the governor and the people of the state by depicting them as not serious.
His claim that the Federal Government needs to be convinced by what it sees on ground in order to know how and what to support can not be a satisfactory reason at all to refuse funding Kano.
Actually, there was nothing that was done in Lagos or at the Federal level that was not replicated in Kano since the official index COVID-19 case appeared. These include among others a State Taskforce on COVID-19, Fund Raising Committee for Palliatives , provision of Isolation Centres and community mobilization through the media.
For all these and many more, they require logistics and funds to function. Indeed the state government had invested in that.
So Adesina's claim that Lagos was funded because it started on the right footing rolling out its own funds to fight the pandemic is equally the same of Kano. It also rolled out its own funds to fight the pandemic even before it started asking for funds from the Federal Government.
More so, the state Governor Abdullahi Ganduje didn't only ask for funds but also manpower support and facilities as well, but for reasons best known to the Southern media and their advocates started kicking against funding Kano even as Lagos and Ogun received N15 billion from the Federal Government. What more would Kano ask for as a vulnerable population?
He should also understand that Lagos cannot be compared with Kano in terms of economy, enlightened population and others.
What Adesina should understand is that, in terms of population, Kano state is the most populated state in Nigeria. In fact that was why Kano was able to give the ruling party, to which he belongs, more than half a million votes ahead of Lagos. Kano gave 1,464,768 to APC while Lagos gave only 580,825. At least he can remember this fact.
This population of Kano is more vulnerable than that of Lagos in all regards that makes it necessary for it to require special attention from the federal government.
What Adesina should also comprehend is that in terms of availability of funds to be used in the fight against the pandemic Lagos surely has by far more than Kano can ever afford. At least Lagos can survive even without a federal allocation but Kano cannot.
According to the National Bureau of Statistics, the Internally Generated Revenue, IGR in the first two quarters of 2019, Lagos alone generated over 30 percent of IGR generated by the 36 states and FCT in Nigeria. The IGR generated in the first two quarters of 2019 was 691.1 billion while Lagos alone generated 205.2 billion. On the other hand, Kano, being one of the top ten in terms of IGR in the country was only able to generate N18 billion for the same period. Logically, who needs financial assistance most between Lagos and Kano in times of a pandemic that is not only killing lives but also killing economy? Definitely Kano needs it more than Lagos.
For Adesina to say that the Federal Government needs to be convinced that it should give financial support to Kano only depicts it as not concerned about the plight of the people of Kano.
Is Kano not densely populated and vulnerable? Is there no COVID-19 in Kano? Is Kano not financially needy? Are the people of Kano not committed enough to the ruling party to deserve financial support?
Personally I never expect the Federal Government will treat the people of Kano with such negligence after voting it into power. Like millions of others on the streets of Kano, I am disappointed.