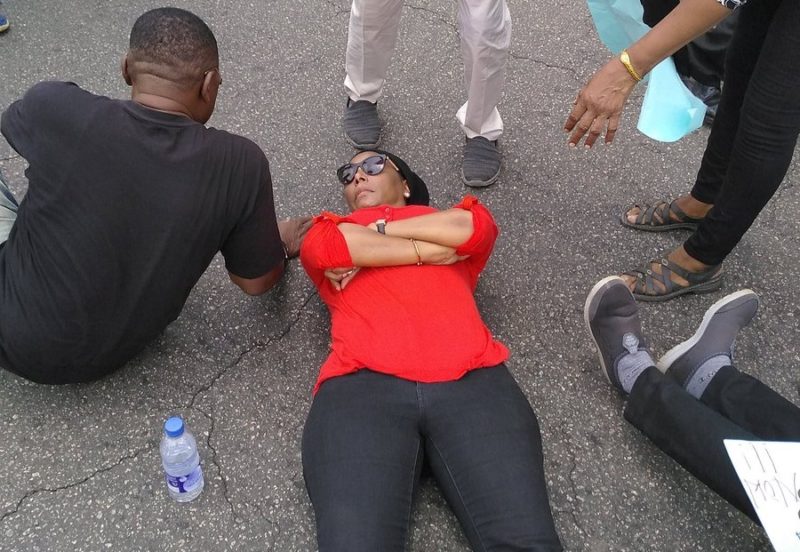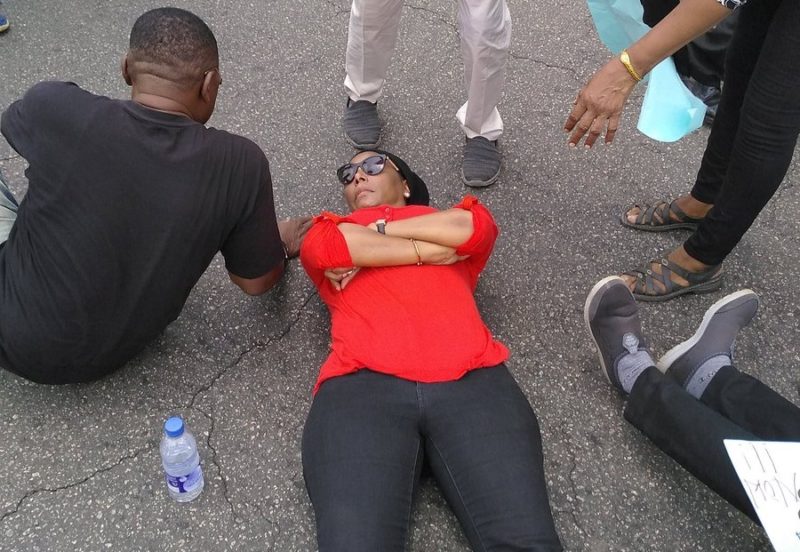 Kadaria Ahmad was one of the journalists I adore right from her days in the BBC in London. Even when she returned to Nigeria, I still looked at her as an objective journalist.
Unfortunately, this outlook of Kadaria has begun to crumble at the peak of the 2019 presidential campaign. But last Saturday's protest over the killings in Zamfara that she and her sister, Zainab led, was the last straw that broke the camel's back. She lost any modicum of respect as a woman and journalist. Her needless ranting and assault on decency can make a blockbuster Nollywood movie.
An odyssey into the life of Kadaria will unravel the circumstances that led her to agree to pick that shameless role she acted in Abuja on Saturday. Her video clips were she used unprintable names against the Governor of Zamfara over the insecurity in the state has completely unmasked her as a failed mercenary.
Kadaria, to my knowledge, is not a politician. I wonder why she agreed to be hired by an army of losers and clowns who couldn't win elections through the ballots. She agreed to perform that public display of shame and ridicule certainly for a fee she desperately needed.
Gauging her public display and her ranting through a journalistic thermostat is indeed out of place. Though am not a journalist, am sure insulting personality of public officials like she shamelessly did was against the rules of fairness, objectivity and public decency, the very pillars which journalism is anchored on.
Kadaria first threw away her journalistic credentials when she was hired by the APC ruling regime to interview its presidential candidate Muhammadu Buhari and his running mate Yemi Osinbajo. Kadaria successfully massaged the ego of the president and totally forgot that there is any state called Zamfara whew bandits are freely killing helpless citizens. The interview was a flop.
To make amend, Kadaria was hired to ridicule the opposition presidential candidate Atiku Abubakar and his running mate Peter Obi. Kadaria didn't hide her disdain for Atiku and Obi when the duo competently answered all the 'hard' questions she threw at them. She acted as if she was the APC presidential candidate. What she didn't care to know was that the Atiku/Obi interview exposed her and many Nigerians who watched the interview have since categorized her as an egunje press woman.
Above all, many Nigerians won't have been surprised if at all they know who Kadaria was during her days at the Bayero University, Kano. Kadaria carved a niche for her self while in BUK as a 'universal donor' – a nickname for campus girls who warm all the beds they can find. Her promiscuous life was magnified by her pedigree as a first class drunkard and junkie.
Kadaria's junkie life in BUK culminated with the marriage of Ibrahim Bello Kano- a lecturer and then 'Atheist'. The marriage was done without the consent of her parent. Despite his 'atheistic' tendencies, the BUK lecturer realized that even though married now, Kadaria was always on drugs and booze support. When he got tired, he handed her the red card.
That was when Kadaria moved to the Next Level in London where she met Akin, a gentleman leaving with his great family. Like a deadly octopus, Kadaria used her poisonous tentacles and subdued Akin. She initiated him into her junkie lifestyle, forcing him to divorce his lovely wife Uju, and got married to him. When she 'finished' with Akin and rendered him useless, she moved on.
Kadaria converted to Christianity in London. I was appalled when I heard her describing herself as a passionate citizen of Zamfara. By Islamic tenets, Kadaria is a walking corpse. She's supposed to have been killed as an apostate. She's a condemned soul.
It was also not surprising that Kadaria acted her paymasters script alongside her sister Zainab. Birds of the same feather flock together. Zainab, to the knowledge of whoever knows her in Kaduna and Abuja, is another professional drug addict. Her abuse of the substance is legendary.
I only know her closely when she killed her security guard in Maitaima Abuja. I was surprised when Kadaria brought her – a murderer- into that public show of shame. For the record, Zainab lives in a boys quarters in Lamido Road, Kaduna. She is just there for a pick.
Kadaria went down memory lane explaining how beautiful it was growing up in an environment dotted with textile industries, tanneries among others which she inferred Governor Abdulaziz Yari has now all closed. What an awkward submission. There were cottage industries in Zamfara, just like there were textile and other industries in Kaduna and Kano. So many factors – none of which is Yari's- led to the crumbling of our industries.
I know not too many bonafide people of Zamfara will take Kadaria serious. It will be marvelous if Kadaria can confirm to us her indigeneship of Zamfara, by simply telling us where her grand father's house is located in the state. Her failure to do that will validate our stance that she is a hire gun, who cried more than the bereaved because of pecuniary reasons.
Zamfara is a proud Muslim state with Sharia law guiding its way of life. I therefore wonder how Kadaria- who was a Muslim -turned -Atheist and now Christian – can fool the people of Zamfara, who pray and defer to God whenever any calamity befalls them. On this, the Zamfara losers have picked a very wrong actress to play their poorly crafted script.