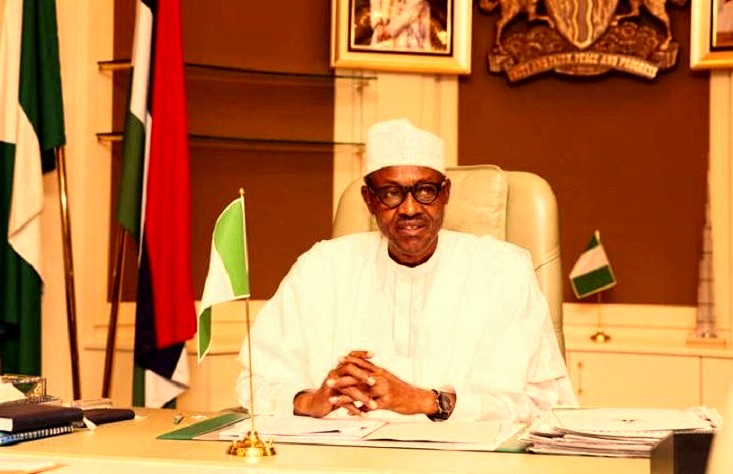 Loading ...
Events unfolding towards next year's general election in February already suggests a two horse race as usual, at least as far as the presidential election will be concerned. It is clear that the battle will be majorly between the All Progressives Congress APC's candidate and incumbent President Muhammadu Buhari who is seeking a re-election to stay in power for another term of four years and People Democratic Party PDP's Atiku Abubakar, a former Vice president who like the incumbent president is aiming the number one political post in the country for the fourth time after three unsuccessful attempts.
As the race for the 2019 presidential election continues to gathers momentum some of the issues that have and will dominate and define political discuss and debate will be the acclaimed integrity of President Muhammadu Buhari and the presumed corrupt tendency of former Vice president Atiku Abubakar. In 2015, the APC and the campaign handlers of Muhammadu Buhari flaunted and brandished his supposed incorruptibility and unequalled integrity. The fact that the then administration of former president Goodluck Jonathan was generally seen to be too weak to take firm and decisive stand against the endemic level of corruption which many believed characterized his government even made the job of the campaign team of his opponent at the time much easier.
It is no longer news that President Buhari largely won the 2015 general election due to the fact that many Nigerians were made to believe that his incorruptibility would translate into good governance, prompt delivery of dividends of democracy, provision of basic amenities, accelerated infrastructural development, upward surge in job creation and a positive turn around in the healthcare delivery system. Even though they were no viable past record to back their clam that the then APC Presidential candidate Muhammadu Buhari had the level of integrity that was second to none in Nigeria, Nigerians fell for the propaganda that his integrity would put an end to the prevailing nepotism, religious bigotry, ethnic chauvinism, and partisanship considerations that characterized appointments into public offices, citing of developmental projects and distribution of infrastructure across the country.
To the dismay of many Nigerians, the current administration started by rubbishing its acclaimed integrity when soon after inauguration it denied ever making most of its campaign promises, promises which includes a reduction in the pump price of fuel, equating the strength of the naira to the dollar, creation of more than two million jobs, defeating bokoharam within three months amongst other mouth watery promises made by the disciples and campaign handlers of the APC turned to be a hogwash and total fallacy just to win the 2015 elections. The supposed incorruptibility of the president came under question when the so called war on corruption became a tool to harass, coerce, intimidate, ridicule and cow political opponents and individuals with dissenting opinions within the APC.
The constitutional powers of the judiciary as an independent arm of government to adjudicate and determine who is guilty of corruption or otherwise was taken over by the executive which do not only decide whom to tag as corrupt but went ahead to publish names of individuals as being corrupt, even without being tried by a law court. It further became clear that while the corrupt elements within this government and their friends were shielded, protected and prevented from being investigated and prosecuted by the antigraft agencies, the ones already undergoing trials had such cases unnecessarily slowed down. The corruption allegation leveled against the former secretary to federal government, Babachir Lawal who is yet to be arrested or prosecuted, the forgery allegation against the former Minister of finance, Kemi Adeosun and the corruption allegations involving the inspector general of police, chief of army staff, EFCC Chairman, APC Chairman, Kano state governor amongst several other friends and appointees of this government puts a question mark on the acclaimed incorruptibility, integrity and seriousness to fight corruption.
On the other hand, although the candidate of the PDP in next year's presidential election, former Vice President Atiku Abubakar has been severally labeled and tagged to be corrupt none of the nation's antigraft agencies or law court has ever found him wanting or established any case of corruption against him. Funny enough, the only evidence of corruption that many have against him is former president Olusegun Obasanjo's submissions in public forum and his book titled my watch, even without an ample proof to back his claim. Aside the yet to be proven claim of the former President that his Vice while in office was corrupt, which many believe was born out of his bitterness for the role played by Atiku Abubakar in frustrating the third term ambition of his former boss, it is on record that the former Vice president has never been found guilty of graft or corrupt practice within Nigeria and abroad. Until Atiku is prosecuted and duly pronounced by a court of competent jurisdiction to be guilty of corruption, the perception of him being corrupt remains assumed. Nigerians have a choice to make in 2019 between President Buhari who has spent the past three and half years of his government blaming past leaders but himself for the problems of Nigeria rather than settling down to solve them, a president under whose watch over nine million jobs were lost, a president under whose watch bokoharam and herdsmen killing escalated, a President who is notorious for disobeying court orders and suppressing the rule of law, a president who has continued to marginalize and segregate Nigerians along religions, ethnic and political line through his utterances, deeds and body language and Atiku Abubakar who has promised to restructure the country and get Nigeria working again.
Hussain Obaro…oseniobaro@yahoo.com…Lokoja, Kogi state.