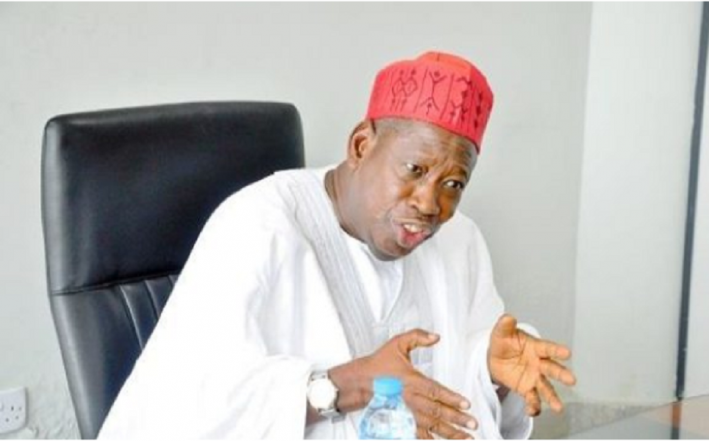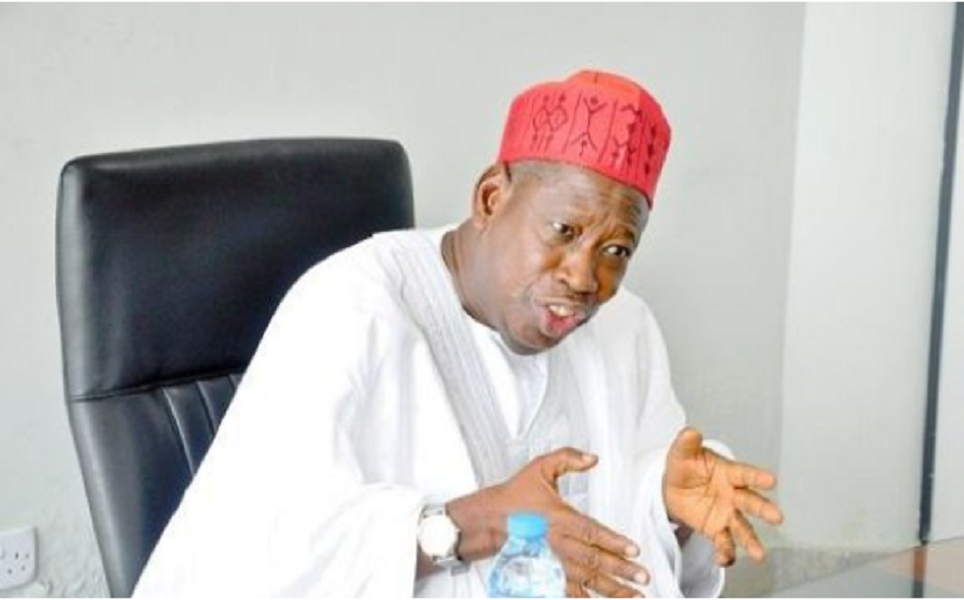 Re: Expulsion of reporter: when did Ganduje become editor?
By Idris Mohammed
A fortnight ago, Kano state Governor, Dr. Abdullahi Umar Ganduje, after  receiving a well-deserved award from the Nigerian Union of Teachers (NUT) in Abuja, decided to visit Plateau state Governor, Simon Lalong to commiserate with him over the death of his brother.
Loading ...
On his way to Jos through Hayan Kubai, Governor Ganduje's convoy sighted a gang of armed robbers operating on the road. Normally, the security operatives attached to the Governor's convoy responded by firing shots into the air, which compelled the armed robbers to abandon their operation and ran into the bush.
The Governor's convoy, after dispersing the armed robbers, approached the scene and rescued six people, including a pregnant woman from the net of the deadly robbers. The victims and their belongings were lifted to the nearest police checkpoint by Governor Ganduje's convoy, which made sure that the innocent Nigerians who fall victim of armed robbery were safely handed over to security agencies.
It is, however, important to note that very few public officials of Ganduje's status could display such show of humility and care for the people. Some of our leaders today could have sped off and leave the innocent Nigerians to the mercy of those men of the underworld, but Governor Ganduje elected to show compassion to fellow countrymen and attended to them in their time of trouble. Many people, including the rescued armed robbery victims and their relations have since conveyed their gratitude to Governor Ganduje for that patriotic feat. Good spirited Nigerians have also registered their appreciation to Governor Ganduje's show of love and care to those robbery victims.
Expectedly, when great men achieve great deeds, lousy politicians spend their miserable time in cheap blackmail and backbite. This is the clear motive of one Alhassan A. Bala in his Letter to the Editor of Daily Trust, Monday, October 16 on page 51 entitled "Expulsion of reporter: when did Ganduje become the editor?" Alhassan who is not a journalist struggled in vain to teach his readers the codes and ethics of media profession. In his write up, he gave a very wrong narrative of the Freedom Radio reporter, Abbas Yushau's report on Governor Ganduje's encounter with armed robbers in Jos.
In journalism and news reporting, there are three main virtues which include: objectivity, fairness and constraint. For any news report to be balanced, all the ingredients of these virtues must be inclusive. Those who listened to Abbas Yuhau's airing of the Ganduje's convoy armed robbery encounter would attest to the fact that the the report was mainly intended to tarnish the image of Governor Ganduje and bring his personality to disrepute which is against the codes and ethics of journalism. Listeners were made to believe that the armed robbers were actually targeting Governor Ganduje who "narrowly escaped death."
The reporter clearly became sensational and sentimental by misrepresentation of facts; and at the end, narrated a story with all intents to embarrass Governor Ganduje and turn the Governor's humility and good deeds against him! I believe Alhassan Bala would give this a rethink. Alhassan's write up also came very close to tagging Governor Ganduje enemy of the media, a propaganda that is definitely a hard sale.
Like no other Governor in Nigeria, Dr. Abdullahi Umar Ganduje has continued to show tolerance among media practitioners and media platforms operating in and outdide Kano state. The Governor has never arrested or molested any journalist as repercussion to unprofessional reportage. Politicians and the opposition have continued to use some unprofessional journalists in the state to run the administration of Governor Ganduje down, but light has continued to over shadow darkness.
It is also laughable and an indictment on Alhassan Bala's sense of judgment by mentioning a number of administrations that has had issues with journalists only to exonerate the immediate-past administration of Senator Rabiu Musa Kwankwaso which has remained notorious as the most media-unfriendly administration in the history of Kano politics; it is a clear indication of where this needless propaganda against Governor Ganduje is coming from. For the records, Senator Kwankwaso's running battle with journalists and media houses have remained an open secret. When he was Kano state Governor, apart from waging personal war against individual journalists who he perceived as threat to his government, Kwankwaso in a number of occassions had serious scores to settle with the management of Freedom Radio, Daily Trust newspapers and many other local and national media houses over reports that he considered dangerous to his governmnent. Known for his media shyness, the former governor at different times used influence and force to frustrate journalists and media houses that were opposed to his administration. At one point, he almost engaged the leadership  of the Correspondent Chapel in physical combat, when they protested his efforts to frustrate and victmize some members of the Chapel.
Information available to me revealed that the said Reporter has suffered from anxiety, emanating from self-guilt, because inside him, he knew he had goofed in his report and caused unnecessary embarrassment to a leader who has not in any way wronged him. Journalists who have come encounter with Governor Ganduje will attest to the fact that he has remained a media-friendly leader who believes in the tenets of freedom of information, freedom of speech, freedom of expression, and free press. Iet me inform Alhassan Bala that being the Fouth Estate of the Realm, journalism is guided by certain principles, theories and code of ethics. It is rather, not a tool to fight perceived enemies or run down a government.
Idris Mohammed, a Public Affairs analyst wrote in from Kabuga Quarters, Kano