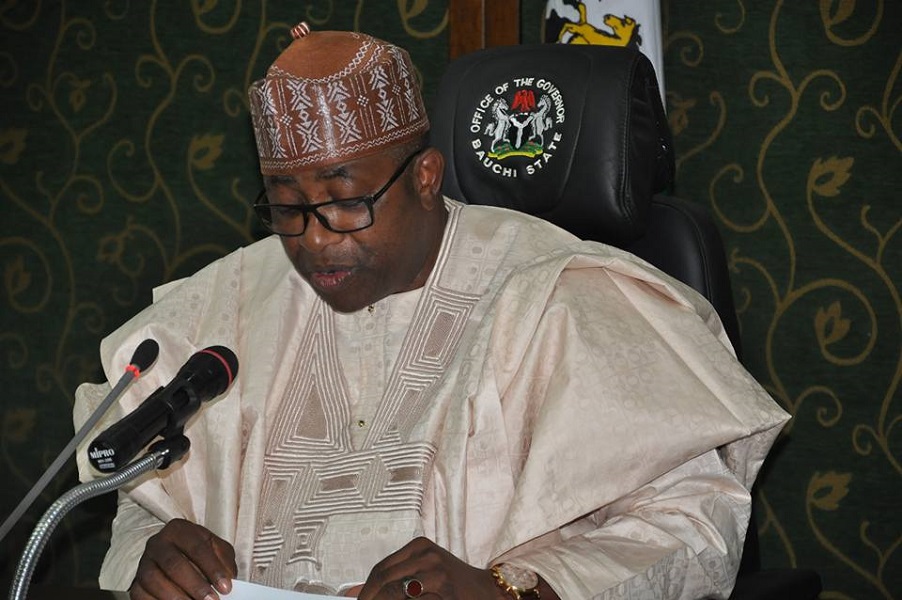 As insurgents, cattle rustlers, kidnappers and other deadly criminals resort to the use of motorcycles to terrorize innocent people in remote rural areas, particularly northern Nigeria, Governor Mohammed Abdullahi Abubakar has purchased and handed over motorcycles to the Nigerian Army to increase their access to the den of suspected bandits that continue to chase out many people from rural areas in Bauchi state.
The governor observed that the remaining insurgents fleeing superior fire power from the Nigerian armed forces in their former stronghold in Sambisa forests have dispersed to other rural communities that are not easily accessed by vehicles other than motorcycles.
Handing over the 30 motorcycles to the Chief of Army Staff, General Burutai for the purpose of patrol of such rural communities, the governor said the gesture was in fulfillment of one of the "major responsibilities of any government, which is the provision of adequate security to its citizens so that each person can conduct his activities in a peaceful and tranquil atmosphere".
While recalling that his administration had procured and handed over 25 Toyota Hilux vehicles fully equipped with modern communication gadgets to security agencies for similar patrol duties last year, the governor said he decided to purchase and distribute the motorcycles to the Army complement the efforts of the Federal government in the fight against insurgency and other criminal activities in the State.
Governor Abubakar lamented the security challenges facing the state that "range from Boko Haram insurgency, armed robberies, cattle rustling and of recent, the spate of abductions/kidnappings of innocent people in demand for ransom", challenges which he said cannot only be tackled by security agencies alone.
He therefore appealed to the general public to complement government efforts by imbibing the culture of security consciousness and reporting any perceived threat to the society and commended the efforts of President Muhammadu Buhari and the security agencies for the gallant fight against the insurgents in the northeast and other parts of the country.
He urged the Nigerian Army to ensure the motorcycles are used strictly for patrol purposes.
While thanking the governor for his contributions to the fight against insurgency and other criminal activities in the state, the Chief of Army Staff, General Tukur Burutai who was represented by the Major General J. B. Oluwumi explained that he inducted a complete motorcycle battalion as part of "measures to enhance our overall operations capability in the northeast".
The Chief of Army Staff assured the governor that the "motorcycles will aid us in deep pursuit of insurgents or criminals so that they will have no hiding place in the society".