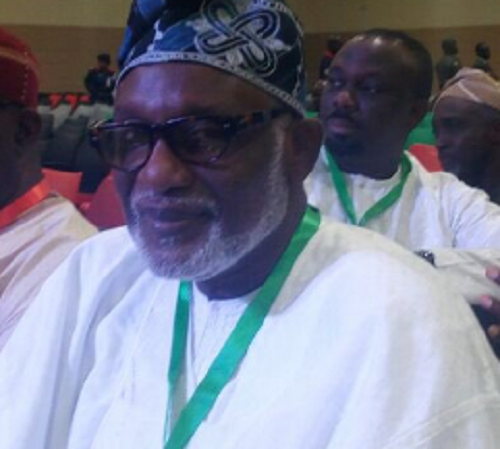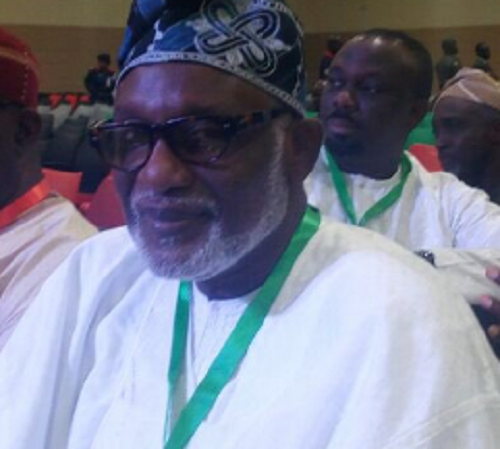 Jubilation erupts, as the Independent National Electoral Commission (INEC), declares All Progressives Congress (APC) candidate, Rotimi Akeredolu, winner of the 2016 Ondo state governorship election.
He polled 244, 842 beating his closest rival, Eyitayo Jegede of the People's Democratic Party, (PDP), who polled 150, 380, while Olusola Oke of the Alliance for Democracy, (AD) follows with a distant third of 126, 889 votes.
Returning officer, Professor Ganiu Amali made the announcement at about 12:50 pm on Sunday.
With this victory, the governor-elect of Ondo state and candidate of the All Progressives Congress (APC), Mr Akeredolu, now takes on the responsibility of bringing everyone on board, to continue from where the PDP governor, Dr, Olusegun Mimiko stopped.
In the meantime, the governor-elect says his victory is a clear demonstration of the will of the people of Ondo state.
He believes that "the people have spoken and have indeed spoken well", as he would go straight into work, to bring about improvement in all aspects of the state's economy.
According to him, "there has been obvious neglect of people in the rural areas, and his government will focus more on grass-root development.
This is the second time he will be contesting as governor or Ondo state, having lost the first time to governor Olusegun Mimiko of the People's Democratic Party (PDP).
Violence Free Election
The election which many had feared would be characterized by violence, given the tension that preceded the exercise, was however adjudged peaceful.
Although violence erupted a day before the polls took off, leading to the unfortunate killing of one person, the Federal Government ensured the deployment of 26,000 policemen and 15,000 personnel from the Nigeria Security and Civil Defence Corps, to avoid a further breakdown of law and order.
-[ChannelsTV]