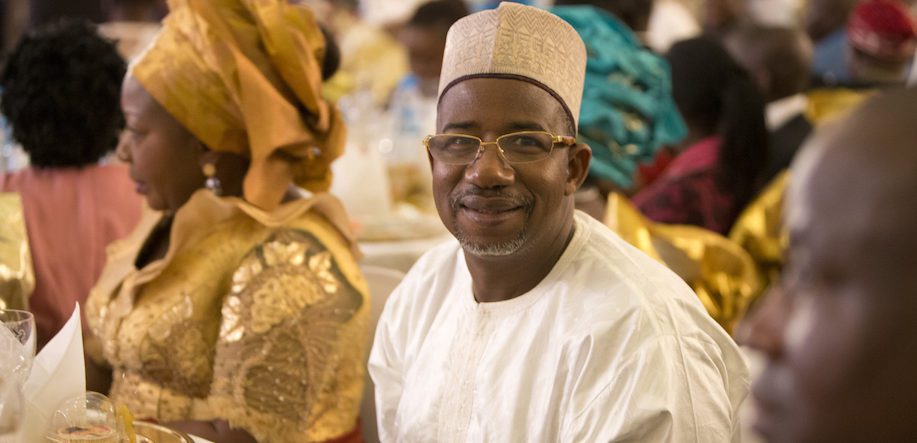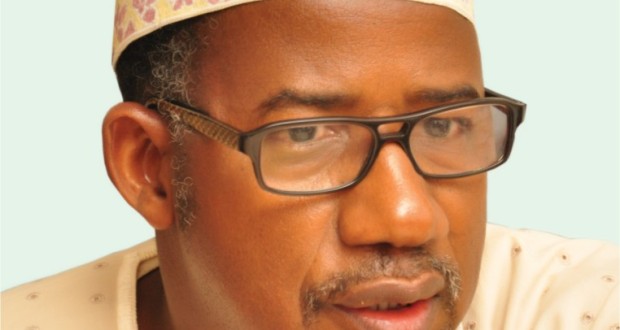 Emma Agu
The events surrounding the bail application of Senator Bala Mohammed, former minister of the Federal Capital Territory, FCT, who is being held by the Economic and Financial Crimes Commission, EFCC leave a sour taste to the mouth. The former minister has been in detention since Monday October 24, 2016 when he reported to the anti graft agency's office for questioning over allegations of abuse of office and money laundering while in office.
He was promptly granted administrative bail, which conditions he fulfilled. But the commission won't let him go. Concern started growing into anxiety and frustration into despair when his health started deteriorating. His legal team was left with no option than to file an application before the FCT High Court, November 16, 2016 to enforce his fundamental human rights.
When the case came up before Justice Baba Yusuf of High Court 4, on Monday November 21, counsel to the EFCC, Barrister Ezekiel notified the court that the applicant's remand order would abate on Wednesday, November 23. Speaking from the bar, he assured the court that the detainee would be released on or before November 23, hence there was no need to argue the motion. Based on that assurance, Justice Baba Yusuf had adjourned the case to November 24, to either continue or strike it out depending on whether the EFCC was going to honour the pledge entered on its behalf by counsel.
But the case had taken a new twist at the resumed hearing on November 24 when Barrister Ezekiel informed the court that contrary to his undertaking, the respondents had filed a counter affidavit to the bail application. In addition, he said that they had gone to another court to extend the applicant's remand to December 8, 2016, to enable the agency conclude its investigation.
This development raises a number of fundamental questions. Even at the hearing of November 24, Mr. Ezekiel spoke animatedly about his frantic effort to get the applicant released on bail, implying in effect, that he did not see any reason why the applicants should remain in detention. On at least two occasions, he lamented that his effort was scuttled by his superiors, throwing the bar and gallery into suppressed laughter when he described himself as a "small boy". He said he had orders from above.
To many observers, the question is: Does that mean that the agency's counsel does not have authority to enter into binding agreements on behalf of the agency? If he did not, can we conclude that counsel was deliberately taking the court on a voyage of discovery and the judge for a ride? In any case, it is taken for granted that speaking from the bar, counsel must be taken to be credible. That is the foundation of the sanctity of our jurisprudence; that agreements entered into in the hallowed chambers should be respected. If that does not apply to the EFCC, is that not capable of eroding public confidence in the agency which is saddled with very onerous responsibilities bothering on the liberties of the citizens?
Of course, it is on that basis that the integrity of the agency will continue to rest. That explains why Mr. Ezekiel's volte face stirred disbelief among those at the bar and the gallery, starting from Chief Chris Uche, SAN, counsel to Bala Mohammed who, without using the exact word, minced no words in expressing surprise at what, to all intents and purposes, looked like a case of betrayal.
Uche's telling response deserves to be reproduced here. His words: "Surprisingly, the respondent had reneged; instead, this morning, they had signed and filed a counter affidavit which they just served on us in direct opposition to all the statements from the bar. We find this unfortunate, to put it mildly.
"That notwithstanding, because this is a matter the law regards as of utmost importance, we will choose to proceed with the application. We want to do that because we think it is also an exhibition of utmost bad faith and disrespect for the court, for the respondent to take back their position and to say that, in between the last time and now, they went to another court to obtain a remand order. They went behind to another court without even disclosing to that court that they are here".
From all indications so far, the impression is being conveyed, rightly or wrongly, that somebody somewhere has an interest in the applicant's endless incarceration. Who is that person that Mr. Ezekiel keeps referring to as his senior or superior? Why would the superior be so preoccupied with shoving the fodder down the throat of a man who is already choked with visitations: who is down with illness, who has his image to redeem but who, all along, refused to join issues with anybody and always proclaiming that the agency had the legitimate authority to carry out his duties?
More curious was Mr. Ezekiel's submission that the former minister's continued incarceration is hinged on the claim that he was interfering with investigations and had influenced the 'disappearance of Jamila Tangaza' former director of the Abuja Geographical Information Systems, AGIS. Pray, as Chief Uche submitted, Jamila Tangaza was taken on bail and has sureties who should be in a better position to answer questions about her. Is this not similar to arresting the family of a suspect who may not be accessory to the alleged offence? I expect that by now, Barrister Ezekiel must be pondering the question put to him by Justice Baba Yusuf who sought to know whether the applicant was influencing the investigation from his detention.
Of course, that cannot be possible given the strict detention rules which preclude privacy in receiving guests or access to means of communications. In that regard, you would be proud of the EFCC as a Nigerian agency and without flattering the operatives, to a great extent, they exhibit a very high level of professional discipline. It is that discipline that is being eroded by the "senior" or "superior" that Barrister Ezekiel kept referring to. Perhaps it is time for the Commission's Chairman, Mr. Ibrahim Magu who, many have acclaimed as highly principled and professional to the core, to step into the matter to honour the commitment entered into on the agency's behalf by its counsel. It will interest the chairman to know that, at the last hearing, Mr. Ezekiel was still insisting that he would do everything humanly possible to get the bail approved, to the extent that he openly invited Chief Uche, being a senior colleague, to follow him to the agency's headquarters to witness his (Ezekiel's) impassioned plea for the applicant's release before his seniors. You begin to wonder what exactly is going on.
Let's face it: The commission stands to suffer no disability whatsoever if it does not oppose the applicant's bail application. Rather than that, it will gain in respect as a fair minded agency committed to the rule of law and determined to discharge its responsibilities without fear or favour. The Commission should also consider the fact that Senator Bala Mohammed cannot afford to flee from justice; he has gotten to a point in his life when he cannot afford to live in exile! He is sick, a fact that the EFCC is aware of and needs medical attention.
Added to that is the fact that the former minister can be described, for all practical purposes, as a pacifist who has nothing against either the EFCC or the present government. This disposition derives from his strict Islamic upbringing that his present predicament must have been sanctioned by God; a fact that is fundamental to his pacifist inclination and his disposition to the human elements in what he regards as a Divine arrangement.
At any rate, rather than detaining him indefinitely, the EFCC can formally charge him to court if it has established a prima facie case against him. For sure, Senator Mohammed himself should know that there comes the moment when everyone must account for his or her deeds and misdeeds, as in this case, even before the final judgment.