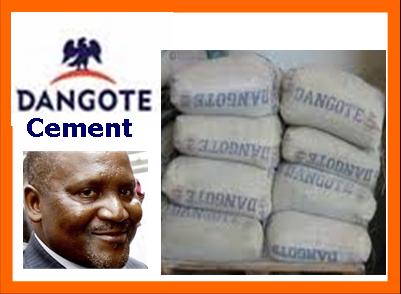 …University partners with Dangote Academy
President of Dangote Group and Africa's richest man, Alhaji Aliko Dangote, was at the weekend awarded with Honorary Doctor of Business Administration by the Coventry University of United Kingdom.
The award was in recognition of his significant longstanding contribution to global business, social enterprise and entrepreneurship in Africa and across the world.
Dangote who thanked the School Authority for the award promised to continue his stride in entrepreneurial development, especially among the Youth in Africa.
The management of Coventry University has agreed with Dangote Academy on a collaborative initiative programmes that will lead to the creation of shared methodologies for the enhancement of transformational entrepreneurship.
The University has built strong working relationship with key government bodies in Nigeria to support capacity building in key sectors. Towards that, the University's partnership with the Dangote Academy, is expected to benefit teeming Nigerians with dreams of having foreign university certificates.
Dangote had a meeting with Dr. David Pilsbury, Deputy Vice Chancellor (International); Dr Donald C Finlay, Associate Dean (International) and Dr Kamil Omoteso, Head of School on the possibility of the University of Coventry collaborating with the Dangote Academy to establish a niche institution that will transform higher education to better meet the needs of graduates and employers.
Convinced that entrepreneurial renaissance in Africa is both expedient and necessary, the University has set up Africa Institute for Transformational Entrepreneurship (AITE) in partnership with Stellenbosch University in South Africa and University of Cape Coast, Ghana.
Given Dangote's deep-well of knowledge in entrepreneurship, Coventry University is keen to partner with a strategically positioned and like-minded organisation such as Dangote Academy to set up a niche institution of higher learning, focusing on knowledge transfer research, sustainable entrepreneurship and ultimately support economic growth of Nigeria.
As part of Dangote's efforts to strengthen and develop the nation's industrial sector, it created lots of employment opportunities for young graduates through its Dangote Academy Programme, that is designed as a centre of excellence for talent development and a channel for filling the industrial skill-gap in Nigeria and Africa.
The aim is to have a highly trained and committed workforce to drive its businesses and also to beef up the nation's industrial manpower needs through the trainings on its various platforms; Graduate Engineer Trainee Scheme (GETS), Vocational Trainee Scheme, Management Trainee Scheme, Dangote Graduate Driver's Academy.
The Deputy vice chancellor of Coventry University, David Pilsbury, after the meeting, spoke further.
He said: "… We are also grateful to have an opportunity to talk to him about the initiatives that Coventry and Mr. Dangote may take forward together, representing our shared interests. Coventry has been active in Africa for many years, we are grateful to have many students to come and study here.
We undertake research and have partnership activities across Africa. The opportunity that Mr. Dangote provided this morning was to build on that longstanding engagement, we talked about the possibility of his organisation developing an education, instituting West African to meet the rapidly developing talents need of this very dynamic region…
We talked about the opportunity to focus on Agriculture an area where this university is very strong to meet the developing need of the population. Agriculture is a particular interest in his business portfolio and we talked about entrepreneurship. This university is particularly known for its focus on entrepreneurship.
We have an African center for transformative enterprises, we have made rapid progress in the last year and the opportunity to work with Mr. Dangote to really drive that initiative to other parts of Africa and to really tap into the deep pool of talent of the continent is really exciting and we are really grateful he spared the time to come and visit with us and we look forward to that communication and dialogue going forward."
Coventry University is a public research university in the city of Coventry, England. The University was formerly known as Lanchester Polytechnic until 1987 and Coventry Polytechnic until it was awarded university status.